An extremely rare albino* penguin has made its first appearance at Gdansk Zoo in northern Poland.
The albino penguin hatched in mid-December at the zoo in Europe and has been under special veterinary care.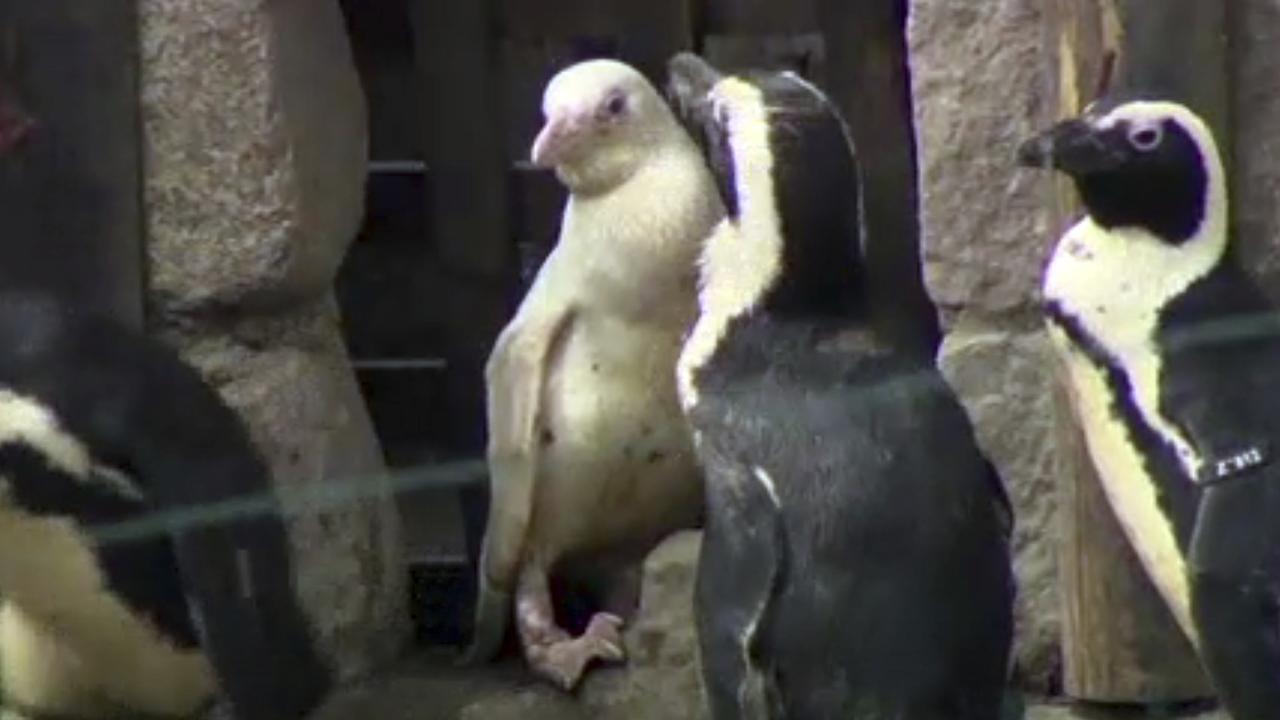 In the wild, such an unusual-looking penguin would be rejected by other penguins and would have little chance of survival.
But in Gdansk, it has its parents and two other friendly penguins to keep it company.
The bird weighs more than half a kilogram and stands 28cm tall.
Zoo director Michal Targowski said the albino penguin "would have become the very first to be attacked by predators*" in the wild.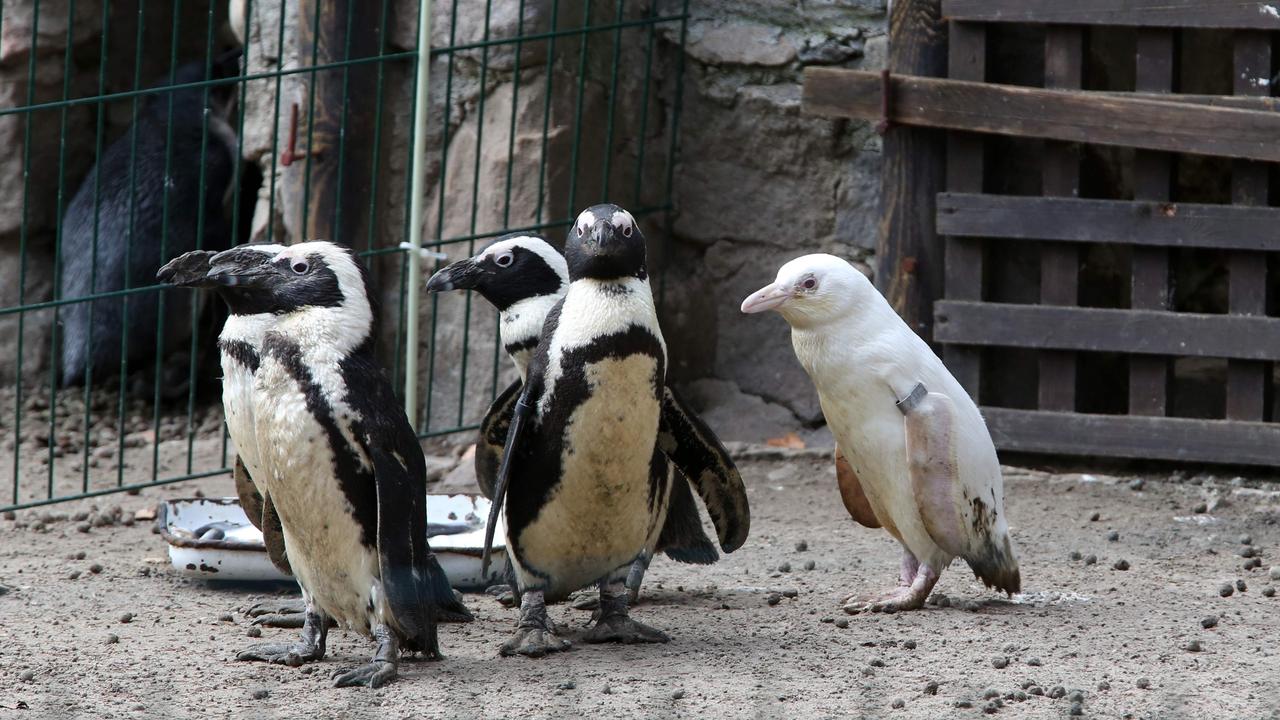 He said it requires special care as it is more likely to catch diseases since it lacks a protective black pigment*.
He said his team was astonished but "incredibly happy" to have a baby albino penguin, which stepped out into public for the first time at the weekend.
Zoo staff are waiting until they are able to determine the sex of the penguin before naming it.
VIDEO: A rare albino kookaburra gets the giggles
WHAT CAUSES ALBINISM?
Albinos look the same as other members of their species, except their cells are unable to produce melanin, which is a dark pigment that gives the normal colour to skin, scales, eyes, hair or fur.
A lack of melanin usually causes an animal — or parts of it — to appear white or pink.
Full albinos usually have pink eyes, nails, scales and skin. They are pink because, without colouration, the blood vessels show through.
In humans and some other animals, the eyes of an albino are light blue or green because of the way light passes through the iris in the centre of the eye.
Partial albinos have some of the colouring that is typical of their species, but parts of their body appear white.
Not all white animals are albinos though. The true test is whether it has pink or light blue eyes.
Albinism is passed genetically* from parents to their offspring.
SOME OTHER ALBINO ANIMALS
Here are some other examples of animals that have been born with albinism.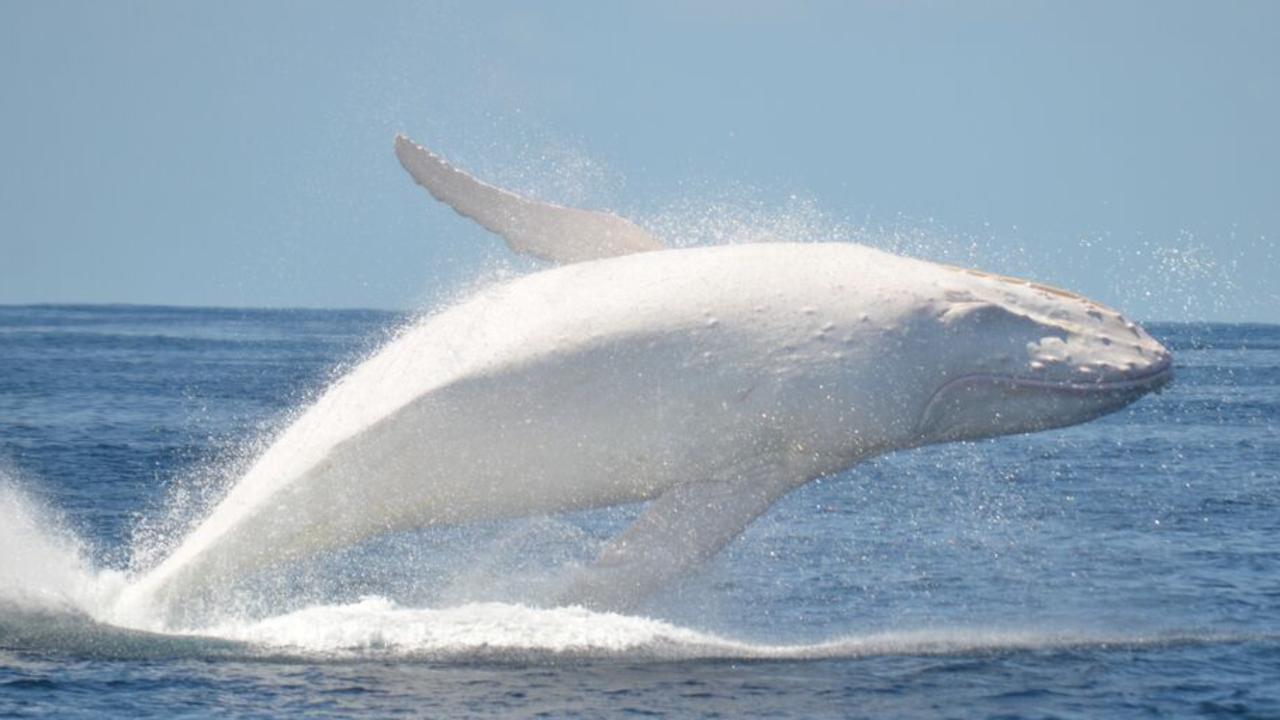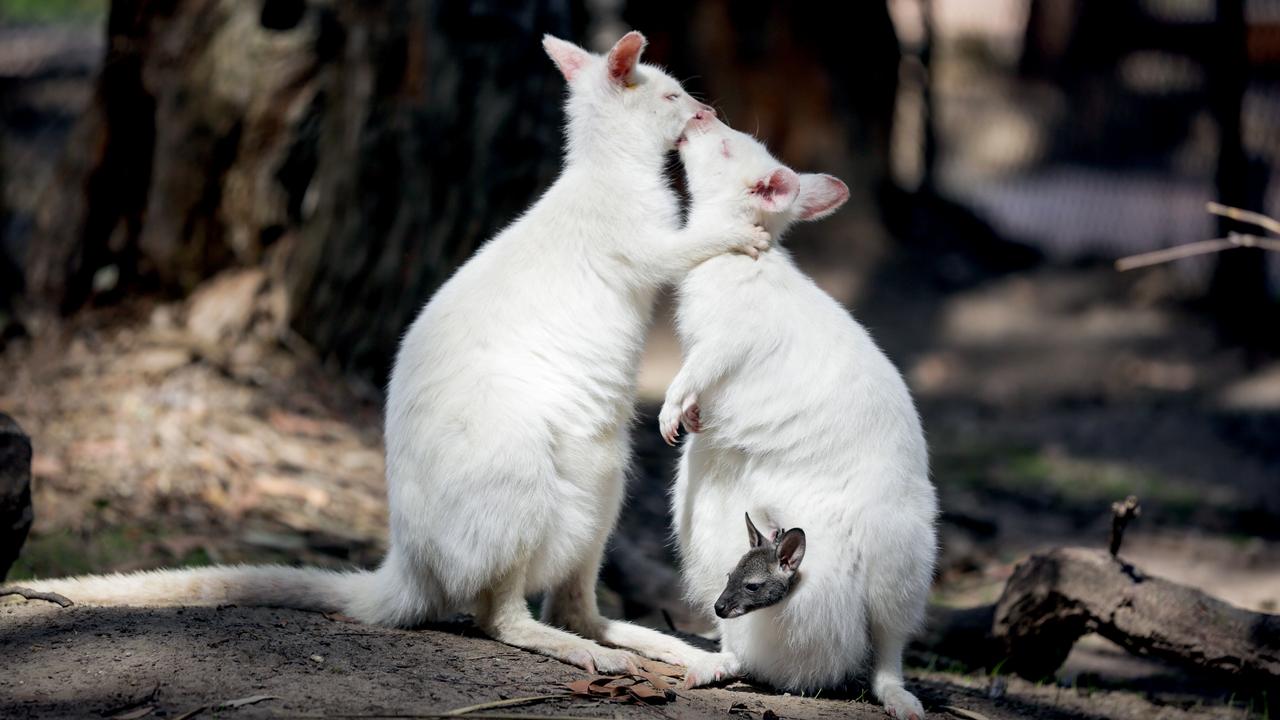 GLOSSARY
albino: a person or animal with a genetic condition that causes white colouring of the skin, scales or hair.
predators: animal that naturally preys on other animals
pigment: natural colouring of human, animal or plant tissue
genetically: relates to genes
EXTRA READING
'Ghost' giraffes spotted in Kenya
Rare baby otters pass first test
Australia's last flamingo dies
QUICK QUIZ
Which zoo is the albino penguin living in?
When was it born?
What sex is it?
How tall is it?
What is the name of the pigment missing in albinos?
LISTEN TO THIS STORY
CLASSROOM ACTIVITIES
1. Name that Bird
Choose a name for the albino penguin. Don't pick any name – the name you choose must reflect or show what is special about the penguin. Write the name that you have chosen and a paragraph explaining the reasons why your name is perfect.
Time: allow 25 minutes to complete this activity
Curriculum Links: English, Critical and Creative Thinking, Science
2. Extension
Design a special home or enclosure for the albino penguin. You must include things that will help the penguin to live a happy and healthy life, allow the zookeepers to look after it and let people see this special animal.
Time: allow 40 minutes to complete this activity
Curriculum Links: Design and Technologies, Science, Critical and Creative Thinking
VCOP ACTIVITY
Why blend in when you were born to stand out!
There are lots of things about both animals and humans that make as different and unique- even within our own species. This little penguin is definitely different and unique and we think that is very cool.
Think about some qualities, features or abilities that make you different and unique compared to some of your classmates. Make a list.
Now use that list to write a paragraph, or more, explaining why it's great to be different. Use some examples from your list to give further explanations or evidence.
HAVE YOUR SAY: How do you think people with albinism would cope in today's world?
No one-word answers. Use full sentences to explain your thinking. No comments will be shown until approved by editors.