A tawny frogmouth bird found tangled in a barbed wire fence has been able to fly again after being given a feather transplant* by a Brisbane vet.
The bird was rescued earlier this month by a wildlife carer, who found him hanging by a wing from the fence.
The carer gave the male bird some medicine to calm him before removing him.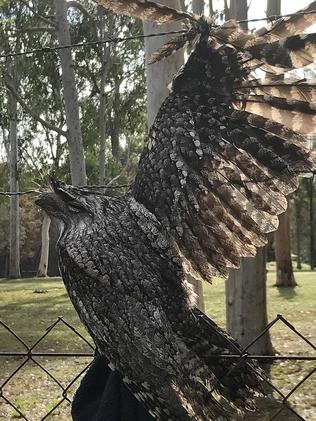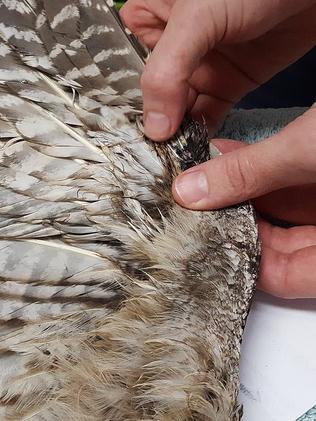 She rushed him to the Brisbane Bird and Exotics Veterinary Service for treatment, stopping along the way to collect another tawny frogmouth that, sadly, had been found dead.
Vet Hamish Baron carefully cut off the damaged flight feathers and replaced them with donor feathers from the dead tawny frogmouth, using glue and metal rods to keep them in place.
Dr Baron has recently spent time in Dubai performing similar implants, but said this was the first type of this operation he had performed in Australia.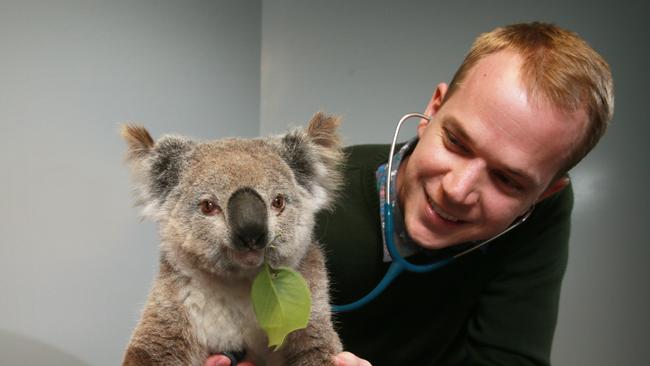 "We were able to borrow the feathers from the bird that had unfortunately passed away, and then put them into the one that had to have them cut off and it ended up being almost perfect for the one that had to be saved," Dr Baron told ABC radio yesterday.
"It was a great situation, the stars aligned for this bird."
Dr Baron said most vets have a small feather library they can use to repair damaged wings, but that there wouldn't have been enough available from the library alone to help this bird.
The tawny frogmouth was able to fly immediately after the operation and was released back into the wild a few days later.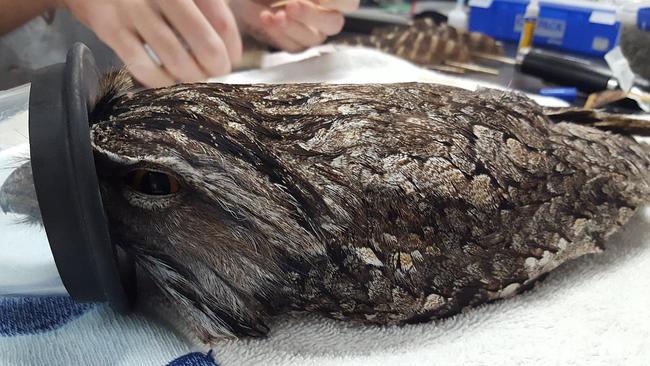 GLOSSARY
transplant: take (living tissue or an organ) and implant it in another part of the body or in another body
implants: insert or fix (tissue or an artificial object) in a person's body, especially by surgery
LISTEN TO TODAY'S STORY
QUICK QUIZ
1. What type of bird was caught in the fence?
2. What operation did the vet perform on the bird?
3. How were the new feathers held in place?
4. How many times has this type of operation been performed in Australia?
5. Where do vets usually get feathers to help repair damaged bird wings?
CLASSROOM ACTIVITIES
1. Second Chance at Life
Create a comic strip illustrating how this lucky bird was saved and was able to fly off into the sunset. Your comic strip should have speech bubbles and accurately represent the events in the Kids News article.
2. Extension: Work with a partner and brainstorm some ideas on how each vet could develop and add to their own extensive feather library that might enable more feather transplants in the future.
Time: Allow 30 minutes
Curriculum links: English
VCOP ACTIVITY
After reading the article, with a partner, highlight all the openers you can find in blue. Discuss if they are powerful and varied openers or not. Why do you think the journalists has used a mix of simple and power openers? Would you change any, and why?
HAVE YOUR SAY: If you found an injured animal, would rescue it and take it to a vet? Have you or your family ever done this?
No one-word answers. Use full sentences to explain your thinking.