This puss is not in boots, but its own 3D-printed metal paws.
Dymka, a female cat in Russia, has been given a new lease on life after veterinarians performed surgery to replace her front and back-leg paws with 3D-printed prosthetics* made from titanium*.
Veterinarian Sergei Gorshkov worked with researchers from Tomsk Polytechnic* University in Tomsk, Russia to create the metal paws, which were fused* to the cat's leg bones.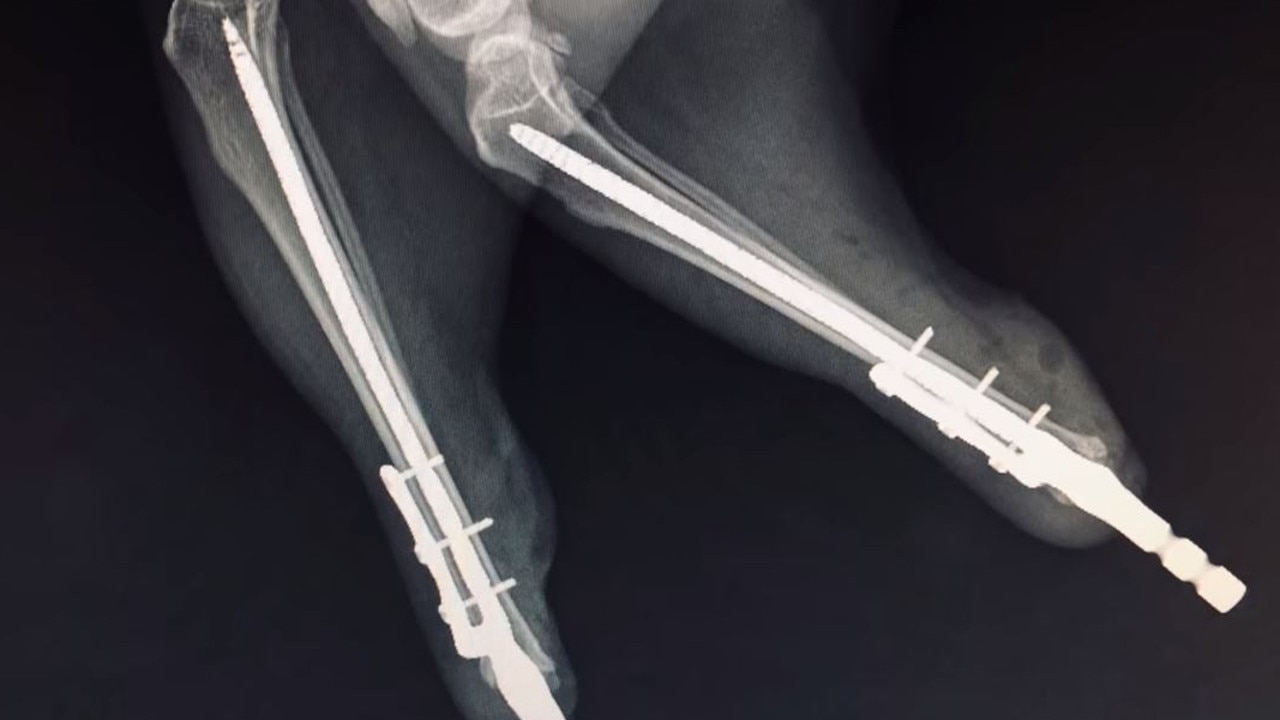 "Dymka became the second cat in the world with prostheses of all four limbs. The cat's new front and rear paws have an individual model that was printed using titanium on a 3D printer," the university said in a statement.
Scientists used a special chemical coating to reduce the risk of implant rejection by the cat's body.
"The external parts of the prosthesis are also printed on a 3D printer and made in the shape of cat's paws," the university statement said.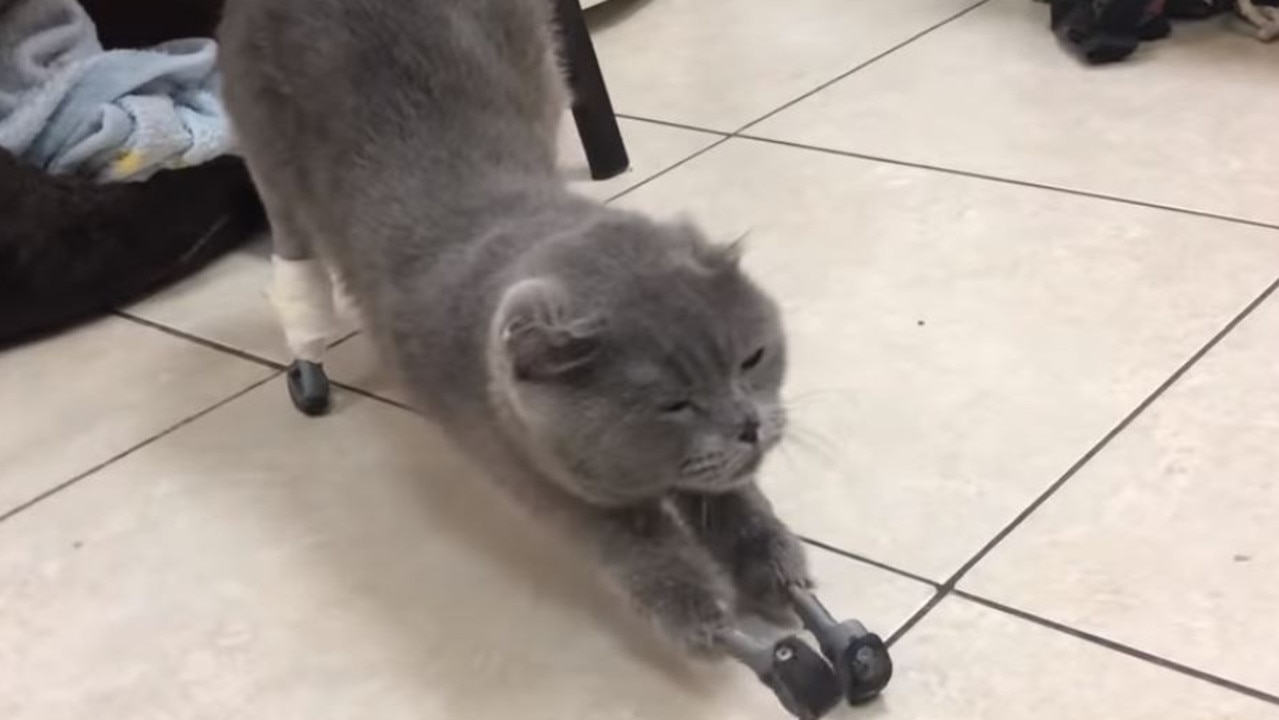 The four-year-old cat was rescued after being spotted in December 2018 on a road in Siberia suffering from extreme frostbite*.
Not only did Dymka lose her paws, but she also lost her ears and tail due to the extreme temperatures.
Dymka is now able to lead a full, normal life, and is able to walk, run, play, and climb stairs.
In 2016, the clinic performed a similar procedure for a male cat known as Ryzhik, who also suffered from frostbite.
This article originally appeared on Fox News and was reproduced with permission.
GLOSSARY
prosthetics: artificial body parts
titanium: a hard silver-grey metal
polytechnic: an institution of higher education
fused: joined or blended
frostbite: injury to body tissues caused by exposure to extreme cold
EXTRA READING
Bionic jellyfish to explore our oceans
3D printer making recycled plastic fantastic
QUICK QUIZ
What are the cat's new paws made from?
How did it lose its original paws?
How many other cats have four metal paws?
Which university helped create the paws?
Why did scientists use a special chemical coating on the paws?
LISTEN TO THIS STORY


CLASSROOM ACTIVITIES
1. Simplify it
This is a news story that might be interesting to very young children, but at the moment it might be a little too detailed and complicated for them to understand. Your job is to use your skills in identifying the main idea and summarising information to rewrite the article so that it could be read to a five-year-old.
Carefully read each paragraph and then write one short sentence that gives the most important piece of information from that paragraph. When you are finished read through your work from beginning to end, editing it if needed. You should be left with a simple and brief summary of the story.
Time: allow 30 minutes to complete this activity
Curriculum Links: English
2. Extension
Lots of well-known superhero stories begin with a person or animal who has a life-changing event transform them. Use your imagination to create a superhero story or comic about Dymka the cat.
Time: allow 20 minutes to complete this activity
Curriculum Links: English

VCOP ACTIVITY
After reading the article, with a partner, highlight as many wow words or ambitious pieces of vocabulary that you can find in yellow. Discuss the meanings of these words and see if you can use them orally in another sentence.
HAVE YOUR SAY: How do you think Dymka the cat looks with her new titanium paws?
No one-word answers. Use full sentences to explain your thinking. No comments will show until approved by editors.