A new species of dinosaur known as the Reaper* of Death has been identified.
The tyrannosaur — related to the T-Rex — grew up to 9m long and weighed 2 tonnes.
Experts think the species was wiped out 79 million years ago by the much larger T-Rex, which grew up to 12.2m and weighed 9 tonnes.
Fragments* of the reaper's skull were unearthed next to a river in Alberta, Canada, by farmer John De Groot while hiking with his family in 2010.
The fossils were stored in a drawer at a museum for years, until a University of Calgary researcher first reviewed the find two years ago.
Researcher Jared Voris noticed unique skull features such as prominent* ridges on the upper jaw line.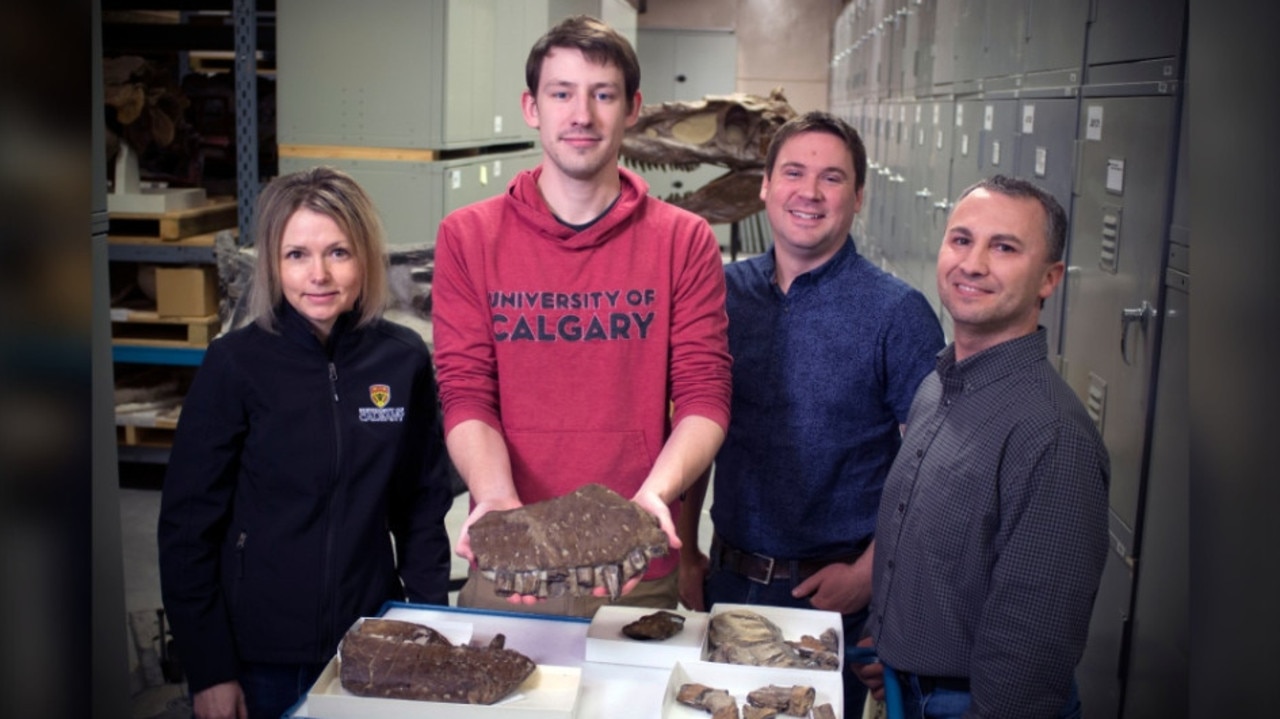 Experts now say the dinosaur — thought to have had a high tooth count and long, deep snout* — is the oldest tyrannosaur found in Canada, making it 12 million years older than T-Rex.
The scientific name, Thanatotheristes Degrootorum, means reaper of death in Greek and also pays tribute* to its finder, Mr De Groot.
Mr Voris said: "It's older than T-Rex but it seems like this was North America's T-Rex at the time.
"It was a species that was distinct from T-Rex and it wasn't until several million years later that T-Rex came to North America, probably from Asia, and invaded and replaced all the tyrannosaurs that we see in North America from that time range.
"It would have been quite an imposing* animal. It definitely would have caused some panic."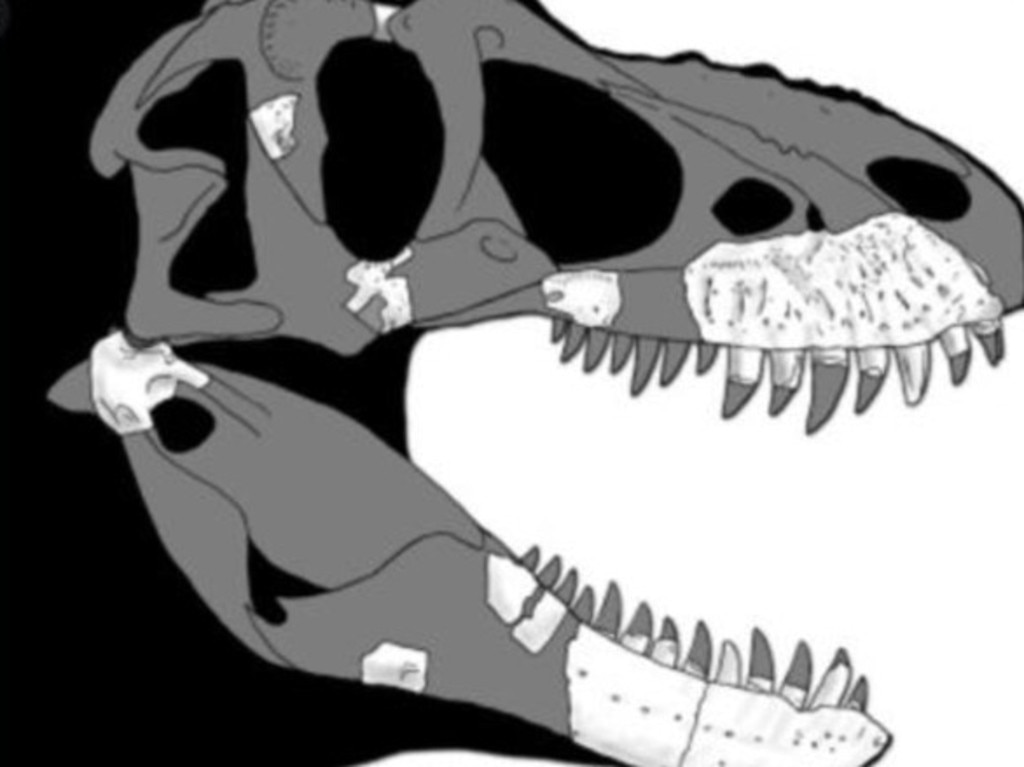 The Reaper of Death is the fifth tyrannosaur species to be discovered in Canada and the first one in 50 years.
Francois Therrien, curator* of dinosaur paleoecology* at the Royal Tyrrell Museum of Palaeontology in Canada said: "There's very few places in the world where you can brag that you have five different species of tyrannosaurs."
This story was first published in The Sun and was republished with permission.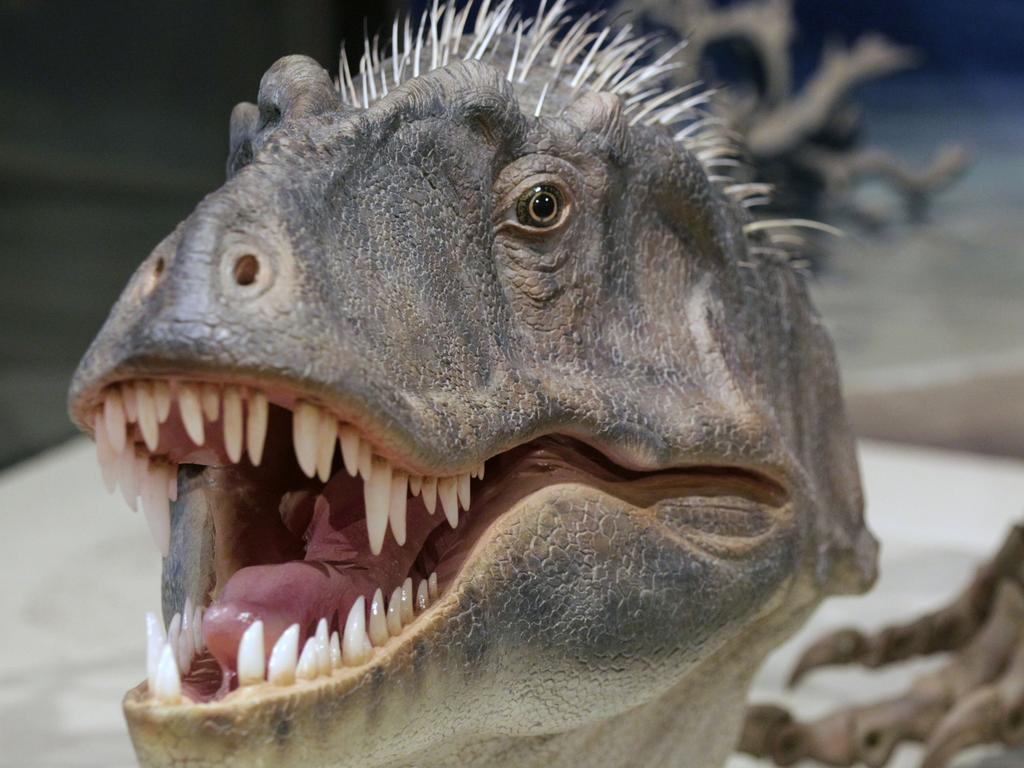 GLOSSARY
reaper: harvester; sometimes used short for Grim Reaper, which is a symbol of death in many cultures
fragments: small pieces
prominent: sticks out so it is obvious
tribute: recognise someone's work
imposing: impressive or grand in appearance
curator: person who creates and cares for a collection
paleoecology: study of ecology or fossil animal and plants: how they lived, who they lived with and their habitat
EXTRA READING
World's biggest T-Rex unearthed
Dinosaur footprints found on Scottish isle
Time capsule of the day the dinosaurs died
New, much older stegosaurus species found
QUICK QUIZ
How big and heavy was the Reaper of Death? How did that compare to T-Rex?
What did the farmer find? Where? When?
Where do experts think T-Rex came from?
How many species of tyrannosaur have been found in Canada?
What can the Royal Tyrrell Museum of Palaeontology brag about?
LISTEN TO THIS STORY
CLASSROOM ACTIVITIES
1. Venn Diagram – Reaper of Death v T-Rex
Complete a Venn diagram with two overlapping circles comparing and contrasting the similarities and differences between the new Reaper of Death species and the T-Rex. Include details such as weight, length, time period, location etc.
Time: allow 20 minutes to complete this activity
Curriculum Links: English, Science
2. Extension
The scientific name given to this dinosaur acknowledged the man who found the pieces of skull, John De Groot. If you were to make an important find of a new type of dinosaur, what would you like it to be called to acknowledge you? Share your response with your classmates.
Time: allow 10 minutes to complete this activity
Curriculum Links: English, Critical and creative thinking
VCOP ACTIVITY
With a partner see if you can identify all the doing words/verbs in this text. Highlight them in yellow and then make a list of them all down your page. Now see if you and your partner can come up with a synonym for the chosen verb. Make sure it still makes sense in the context it was taken from.
Try to replace some of the original verbs with your synonyms and discuss if any are better and why.
HAVE YOUR SAY: What new species would you like to find hidden in a drawer?
No one-word answers. Use full sentences to explain your thinking. No comments will be published until approved by editors.