A giant funnel-web spider handed into a zoo is working to save human lives.
The spider, captured in Newcastle, New South Wales and dropped off to the Australian Reptile Park, is so big the staff have named it Dwayne "The Rock" Johnson after the muscley action movie star.
Recent rain followed by intense heat has provided the perfect conditions for funnel-web spiders to thrive*.
Last month the Australian Reptile Park sent out an urgent warning asking everyone to learn the correct first aid for a bite and encouraged adults to safely catch the spiders for their antivenom* program.
Collected spiders participate in the park's milking* program.
The venom milked is then turned into antivenom, saving up to 300 lives a year.
The Australian Reptile Park in NSW is the only facility in Australia that milks funnel-web spiders and relies on public donations of the spiders for venom supplies.
Dwayne "The Rock" Johnson was handed in from the John Hunter Hospital in Newcastle, NSW, one of the drop-off points for the program.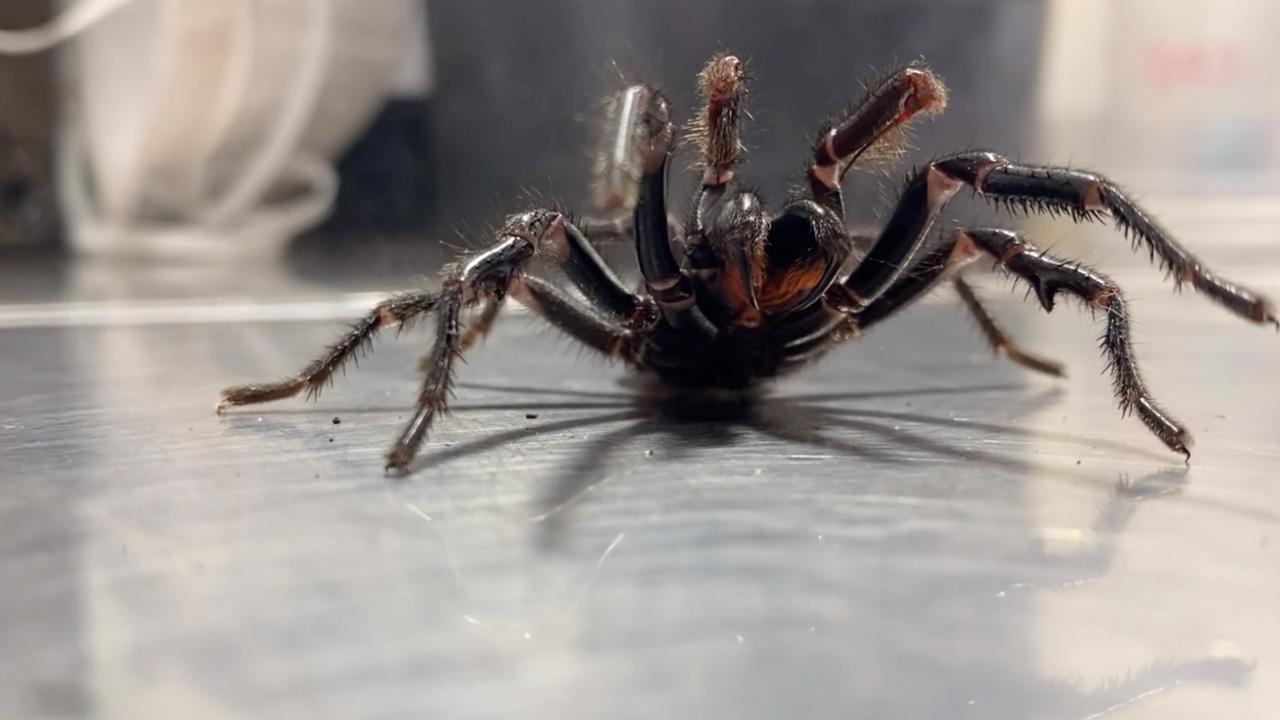 Keepers are eager to know the suburb it came from with hopes of finding more of the large spiders as they produce larger amounts of venom.
Liz Gabriel, director of the Australian Reptile Park, said having Dwayne "The Rock" Johnson as part of the venom program was amazing because he would save a lot of lives with the venom he would produce.
"He is unusually large and more spiders like him will only result in more lives being saved due to the huge amount of venom they can produce," she said.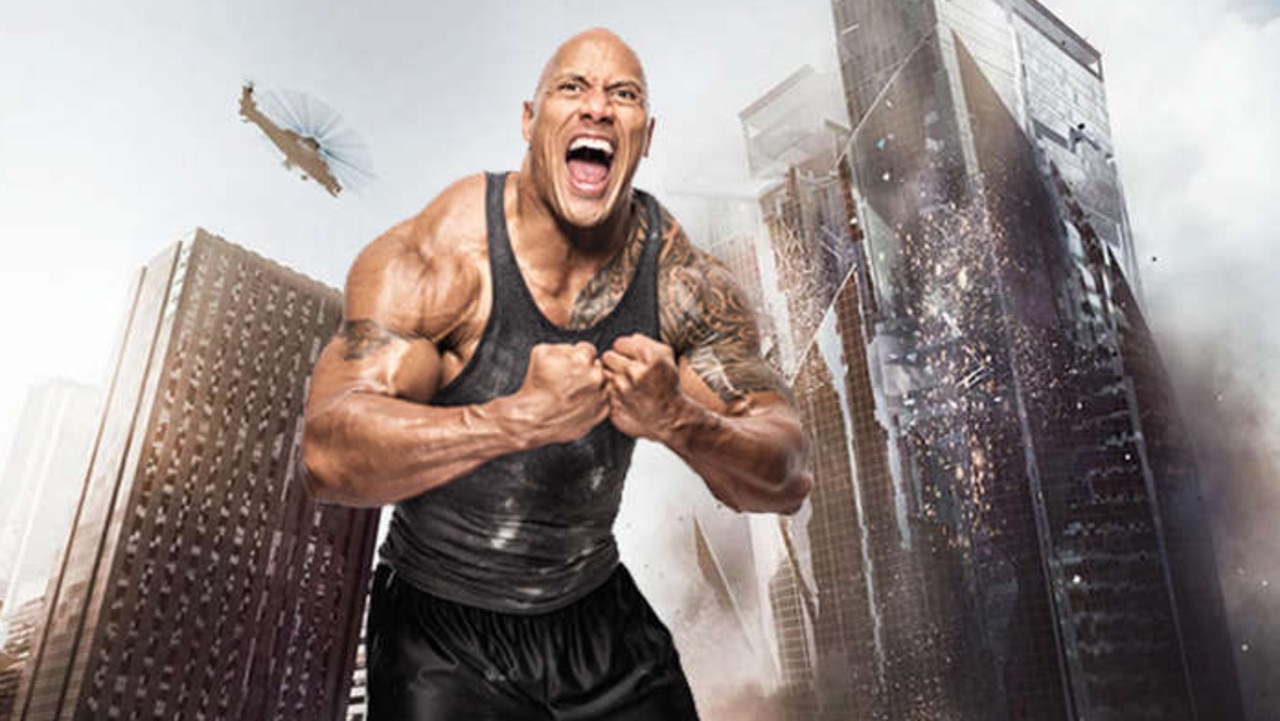 "People can bring any collected spiders to the Reptile Park itself. However, if they can't get to us, we have drop off zones around Sydney, the Central Coast and Newcastle and all facilities are provided with a spider safety kit to house the spiders until the Australian Reptile Park staff can come and pick them up each week."
Only adults should collect spiders.
The funnel-web spiders are milked weekly for their raw venom, which is sent to vaccine* company Seqiris in Melbourne, Victoria, to be made into antivenom.
For information on safe collection and drop off of spiders in NSW for the Australian Reptile Park's program, visit environment.nsw.gov.au/questions/funnel-web-spider-collection
FUNNEL-WEB SAFETY
There are at least 40 species of funnel-web spiders.
Not all species are dangerous, but some are aggressive and have highly toxic venom.
The male of Atrax robustus, the Sydney Funnel-web Spider, is one of the most dangerous and is probably responsible for most medically serious bites.
No one has died from a funnel-web bite since antivenom began to be used in 1981.
Spider bites are usually on a limb. If someone is bitten, immediately wrap the bite area and the rest of the limb above the bite as tightly as you would for a sprained ankle.
Splint the limb to prevent movement and keep the patient as still and calm as possible.
Seek medical help.
If possible, safely catch and keep the spider so medical staff can identify the species and know how best to treat the bite.
Source: Australian Museum
GLOSSARY
thrive: prosper, do well
antivenom: also called antivenene, a medication made from antibodies in venom used to treat bites and stings
milking: harvesting venom
vaccine: medication that helps the body develop an immunity to a disease
EXTRA READING
Massive Australian spider eats a whole possum
Learning life lessons from a very old spider
Milking platypus for its venom
Weird, wacky, wonderful nature photos
QUICK QUIZ
Who is "The Rock" and why is the spider named after him?
Why is a big spider valuable to the park?
Why do park staff milk spiders?
What is antivenom and how long has there been antivenom for funnel-webs?
What do you if someone is bitten by a funnel-web spider?
LISTEN TO THIS STORY
CLASSROOM ACTIVITIES
1. Fear not!
Many people are terrified of spiders and many others just don't like them. An article about giant funnel-web spiders is sure to make their knees shake! But there are some facts about these spiders in the article that could help to relieve some of their fear of dying from a funnel-web spider bite. These facts will not cure anyone's fear but may help subdue some of their concerns.
Read through the article carefully and search for facts that could help to relieve people's fear about funnel-web spiders. An example is: People can learn the correct first aid for funnel-web spider bites.
Find at least 5 reassuring facts. You can infer things from what is written in the article.
Time: allow 20 minutes to complete this activity
Curriculum Links: English, Science, Health and Physical Education, Critical and Creative thinking
2. Extension
Design a flow chart (on an A4 page) of steps to take if you or someone near you is bitten by a funnel-web spider. Your flow chart should be easily followed in an emergency situation. As such it needs to be: visual (use pictures, make sure it is clearly set out), use simple language (that anyone can understand and can be read quickly) and include all the vital information to save the person's life.
If you have time, role play in a small group, following your flow chart to demonstrate how you would respond if someone near you was bitten by a funnel-web spider.
Time: allow 30 minutes to complete this activity
Curriculum Links: English, The Arts – Visual, Drama, Science, Health and Physical Education
VCOP ACTIVITY
After reading the article, with a partner, highlight all the openers you can find in blue. Discuss if they are powerful and varied openers or not. Why do you think the journalist has used a mix of simple and power openers? Would you change any, and why?
HAVE YOUR SAY: How do you feel about spiders?
No one-word answers. Use full sentences to explain your thinking. No comments will be published until approved by editors.