A dedicated* team of dogs around Australia is helping children learn to read.
The animals help calm and relax children who find reading stressful.
School principal Nic Danta said even students who find it difficult to speak a single word to an adult will happily read to one of the reading dogs for 50 minutes at a time because dogs don't care how good you are.
"It is completely non judgmental*" said Mr Danta, from Penrith Valley Learning Centre in New South Wales.
"Many of our kids have got real challenges with literacy, it is the embarrassment factor if they sit down next to an adult that they don't have with a dog," he said.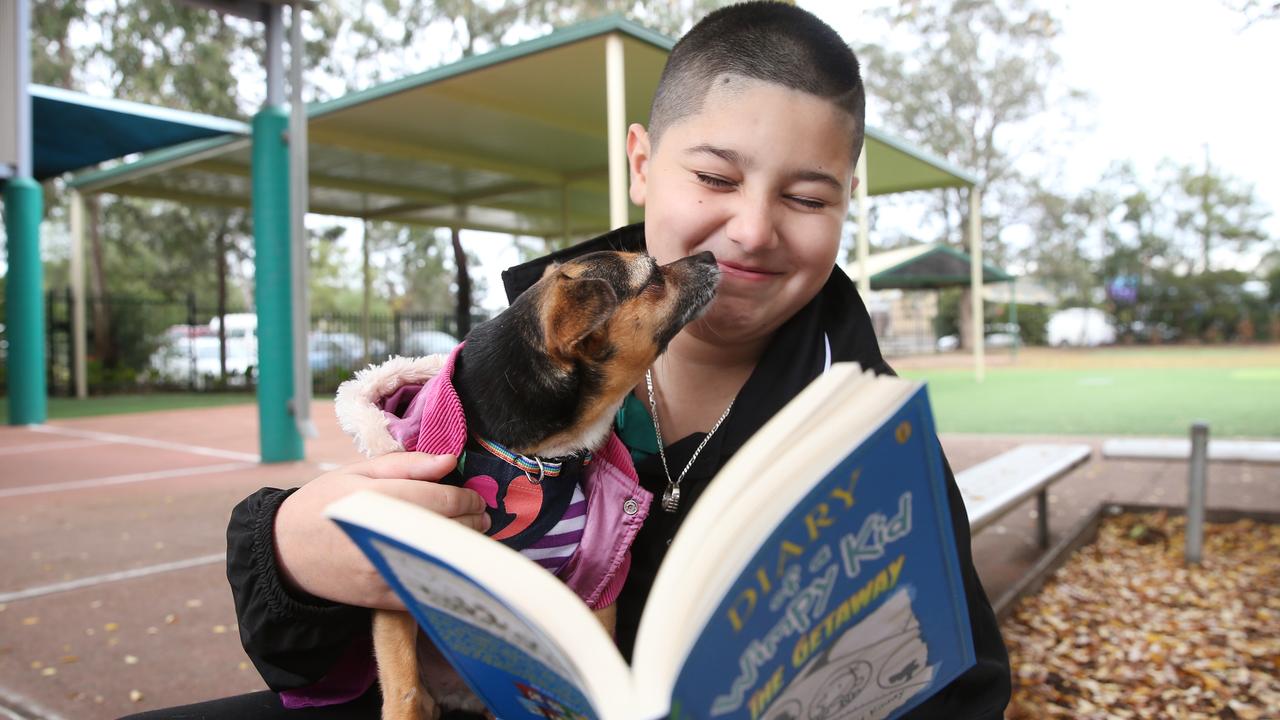 The dogs are also great reading partners for children who are finding reading difficult because they have had trauma*, or extremely upsetting things happen in their lives.
"The first thing that has got to happen for it to be successful is the kids have got to feel safe in that environment. The dogs bring their heart rate down and put them in a calm state, which is conducive* to learning."
Volunteers and dogs from Penrith-based charity Nepean Therapy Dogs has been visiting the school for two years.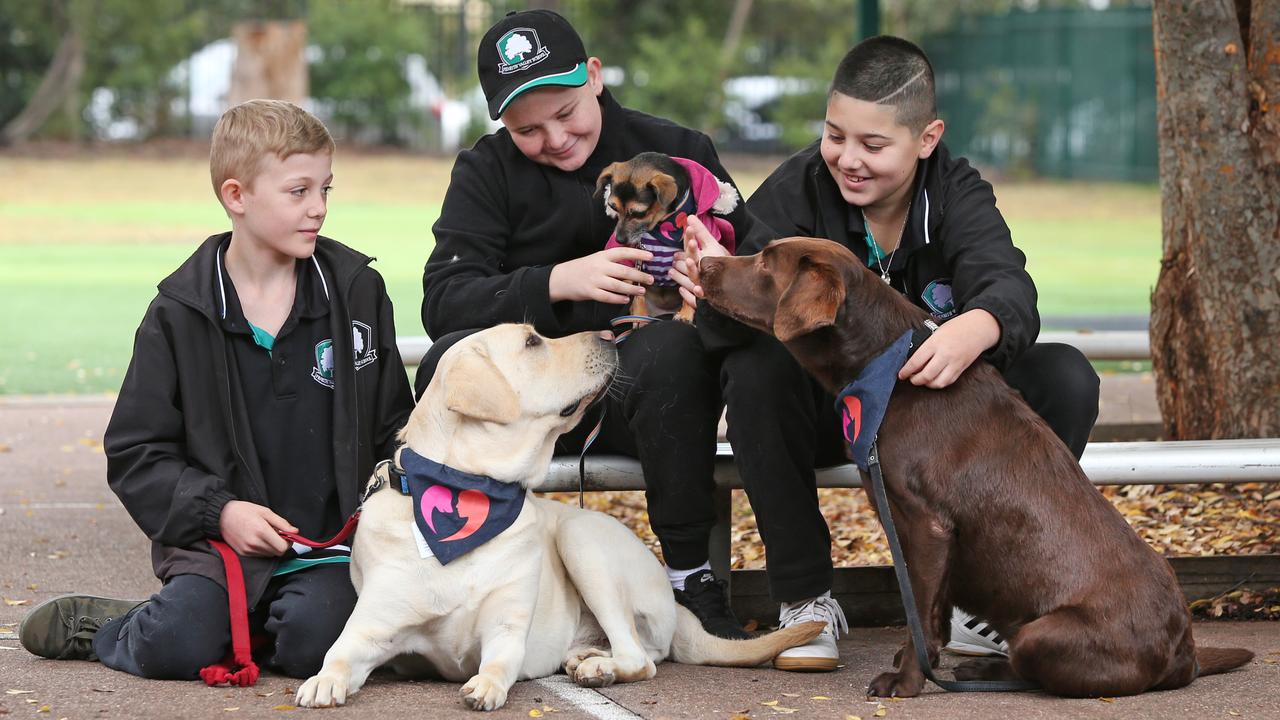 The group's general manager Paula Smith said within one year of the program running in the school she had seen a "complete turnaround" in students' attitudes towards reading.
"The school approached us as they were looking for a different way for the kids to connect emotionally because they have been traumatised* in different ways and (some students) have PTSD*," she said.
Another charity, called Story Dogs, also helps bring dogs and young readers together. The group has 361 dogs helping 1815 children to read each week in Tasmania, Victoria, New South Wales, Queensland, South Australia, Western Australia and the Australian Capital Territory.
Both programs rely on volunteer dog owners, their dogs and donations. For more information visit therapydogs.com.au and storydogs.org.au
EXTRA READING
Special police medal for hero dog Max
These dogs aren't helping anyone in this video but they're very funny to watch
GLOSSARY
dedicated: hard working and committed
non judgmental: not judging
trauma: really upsetting, distressing experience
conducive: making something likely to happen
traumatised: having experienced trauma
PTSD: post-traumatic stress disorder, which is an illness or problems that some people experience after trauma
LISTEN TO TODAY'S STORY
QUICK QUIZ
What do the animals help the children do to while they are reading?
What does it mean to say that dogs are non judgmental? Why would this help?
How long have Nepean Therapy Dogs been visiting the Penrith school?
What is the name of the national reading dogs charity?
How many dogs are helping at this national charity?
CLASSROOM ACTIVITIES
1. Benefits for all
Write three paragraphs about the reading dogs programs that are spoken about in this news story. Paragraph 1 should be about the benefits to the students; paragraph 2 should be about the benefits for the volunteers; and paragraph 3 about the benefits to the dogs involved. Some of the benefits can be found in the article and others you will be able to think of yourself.
Extension: Think of three problems or risks that could arise from having dogs in schools. Write the problems down and for each one come up with a solution that can eliminate or reduce the risk.
Time: Allow 30 minutes
Curriculum links: English
VCOP ACTIVITY
After reading the article, with a partner, highlight all the openers you can find in blue. Discuss if they are powerful and varied openers or not. Why do you think the journalists has used a mix of simple and power openers? Would you change any, and why?
HAVE YOUR SAY: What helps you relax and concentrate when you're reading? Would a dog listening to you help?
Use full sentences to explain your answer.