Rising temperatures caused by climate change have Antarctica's king penguin populations on the edge of extinction*, according to a new study.
The study, published in the journal Nature Climate Change, predicted that if climate change continues as expected, 70 per cent of today's 1.1 million king penguin breeding pairs would suddenly relocate or disappear before the end of the century.
Flightless king penguins are the second largest species of penguin, after the emperor.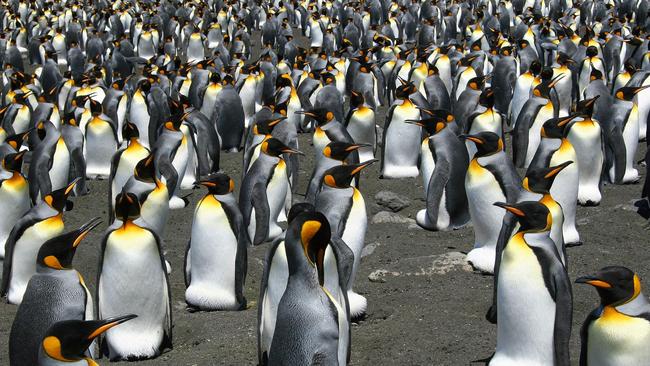 They breed only on particular isolated* islands – with no ice cover and easy access to the sea – in the Southern Ocean and can make round trips of more than 600km hunting for fish and krill* in the Antarctic waters, while their chicks fast* for up to a week at a time.
Video credit: Wildlife Reserves Singapore via Storyful
With warming oceans, the Antarctic polar front – a nutrient-rich area where water and krill rise up from the sea floor – is being pushed to the south.
It means the adult penguins have to travel farther away from their nests to look for food, leaving their offspring hungry for longer.
"They will need to either move somewhere else or they will just disappear," said Emiliano Trucchi, one of the paper's authors and an evolutionary biologist* at the University of Ferrara in Italy.
"The largest colonies* are on islands that will be too far from the source of food," Mr Trucchi said.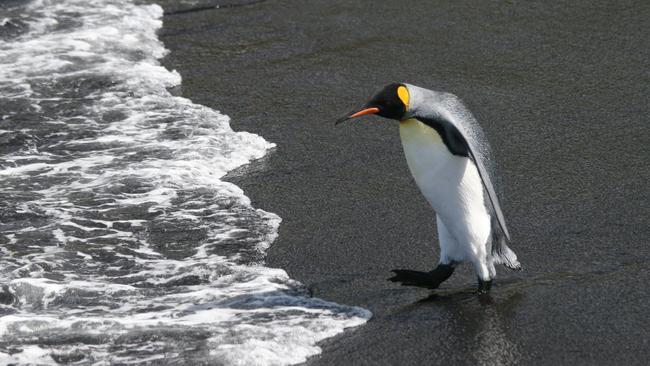 GLOSSARY
extinction: dying out
isolated: on its own
krill: a small prawn-like organism of the sea
fast: to not eat any food
evolutionary biologist: a scientist who studies evolution patterns
colonies: a group of people or animals that move to live in one spot
LISTEN TO TODAY'S STORY
CLASSROOM ACTIVITIES
1. Write a sentence explaining what 'extinction' means
List the problems that might cause the Antarctica's king penguins to become extinct.
Time: Allow 15 minutes
Extension
You have read in the story that rising sea temperatures are a sign of climate change. Scientists have observed at least 10 other signs that tell us that climate change is happening. Do you know what the other signs of climate change are? Find out and use the information to create a report, with pictures, that explains what they are.
Time: Allow 60 minutes
Curriculum Links: Science
2. Climate change
What are some things that we can do to help slow down climate change? List things that you can do about climate change in your home and school.
Time: Allow 20 minutes
Curriculum Links: Geography, Science
Extension
Bullockornis planei is an extinct Australian bird. It is also known as the Demon Duck of Doom! Find out about this amazing creature and use the information that you have found to create a poster showing the important information about it. (Don't forget to include why you think people call it the Demon Duck of Doom ).
Time: Allow 60 minutes
Curriculum Links: Science
VCOP ACTIVITY
After reading the article, with a partner, highlight as many wow words or ambitious pieces of vocabulary that you can find in yellow. Discuss the meanings of these words and see if you can use them orally in another sentence.
IN ONE SENTENCE, TELL US WHAT YOU LIKE ABOUT TODAY'S STORY
Please do not use one-word answers. Explain what you enjoyed or found interesting in today's article. Use lots of adjectives.