Hunters 'excited' by underwater noises in biggest hunt for Loch Ness monster in 50 years
Loch Ness monster hunters in Scotland have heard noises beneath the water during the biggest search for 'Nessie' in 50 years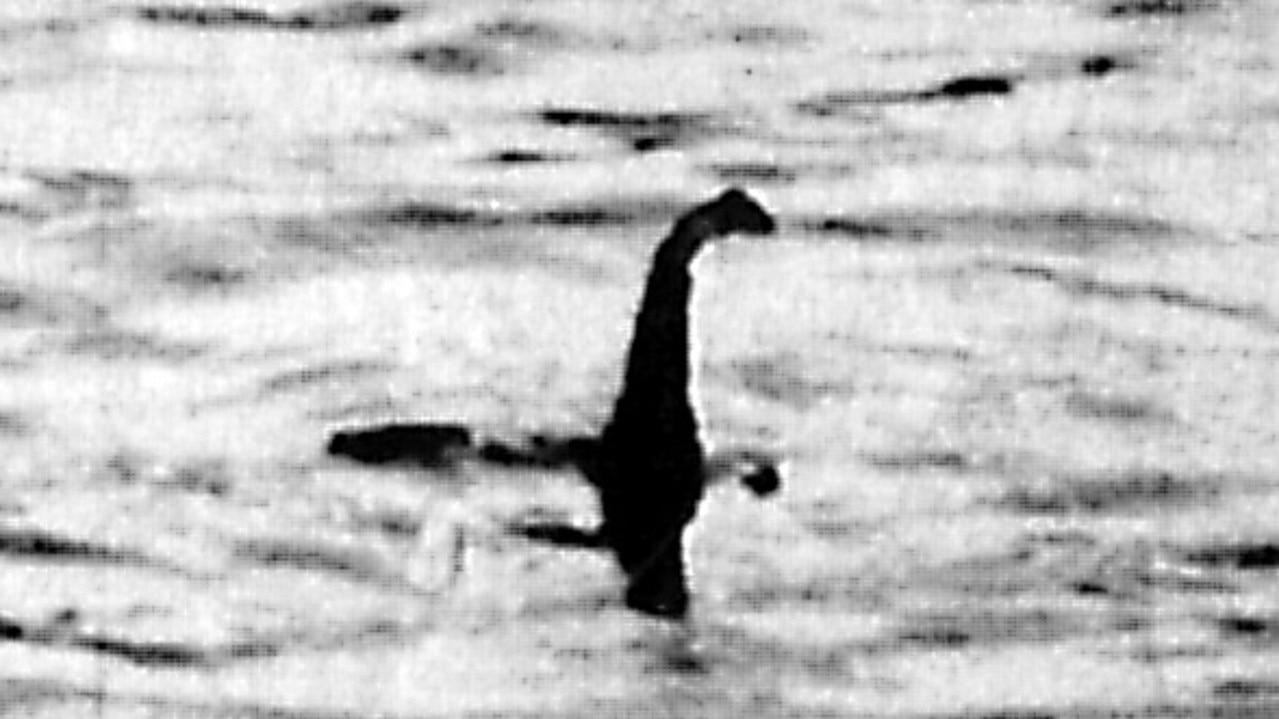 The Daily Mail newspaper's famous 1933 photo of Nessie, dubbed the Loch Ness monster. It was taken by highly respected British surgeon Colonel Robert Wilson and shows what appears to be a sea serpent in Loch Ness in Scottish Highlands. It was uncovered as a hoax in 1934. Picture: Supplied
Loch Ness monster hunters have heard underwater noises they hope are from the mysterious beast during the biggest search at the Scottish lake in 50 years.
Enthusiasts* from around the world arrived at Loch* Ness, near Inverness, at the weekend with boats and drones equipped with gadgets to detect body heat in the hope of solving the mystery that has captivated* the world for centuries.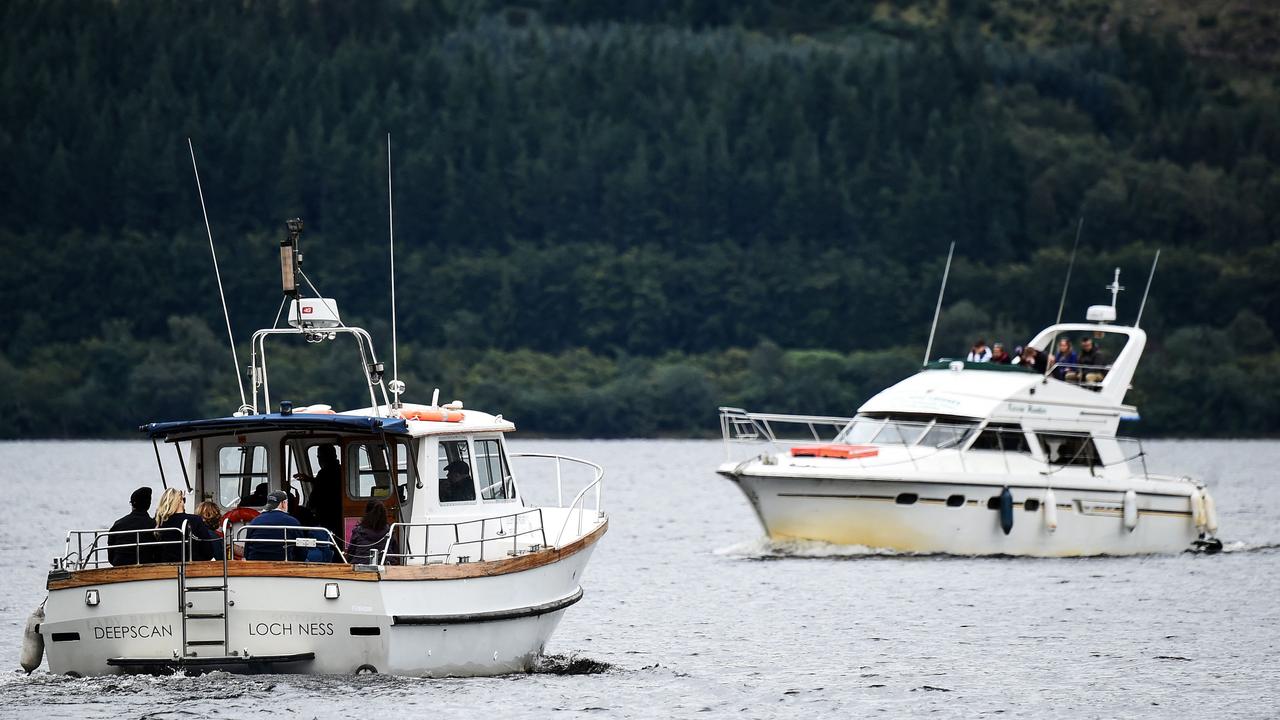 Loch Ness Research Project vessel 'Deepscan' takes monster hunters on a search trip on Loch Ness in the hope of spotting the elusive monster Nessie. Picture: Andy Buchanan / AFP
One hunter picked up mystery sounds while dangling a hydrophone, which is an underwater microphone, into the lake from a boat.
"When we were testing the equipment we heard four distinctive* noises," Alan McKenna, of Edinburgh, told The Sun newspaper.
"We didn't know where it was coming from. We didn't know the origin, which is quite exciting," he said.
Organiser Alan McKenna (standing) joins Nessie hunters on board a boat on Loch Ness. Picture: Jeff J Mitchell/Getty Images
Mr McKenna was one of 200 searchers who joined the hunt for 'Nessie'.
"We've all kind of banded* together. It's been fantastic," he said.
Paul Nixon, ­the general manager of the Loch Ness Centre, said he believes something exists in the water.
"It is still one of our biggest questions – what is the Loch Ness monster?" Mr Nixon said.
"All I know is that there is a big something in Loch Ness. I have seen sonar* scans of objects the size of transit* vans underneath the water moving."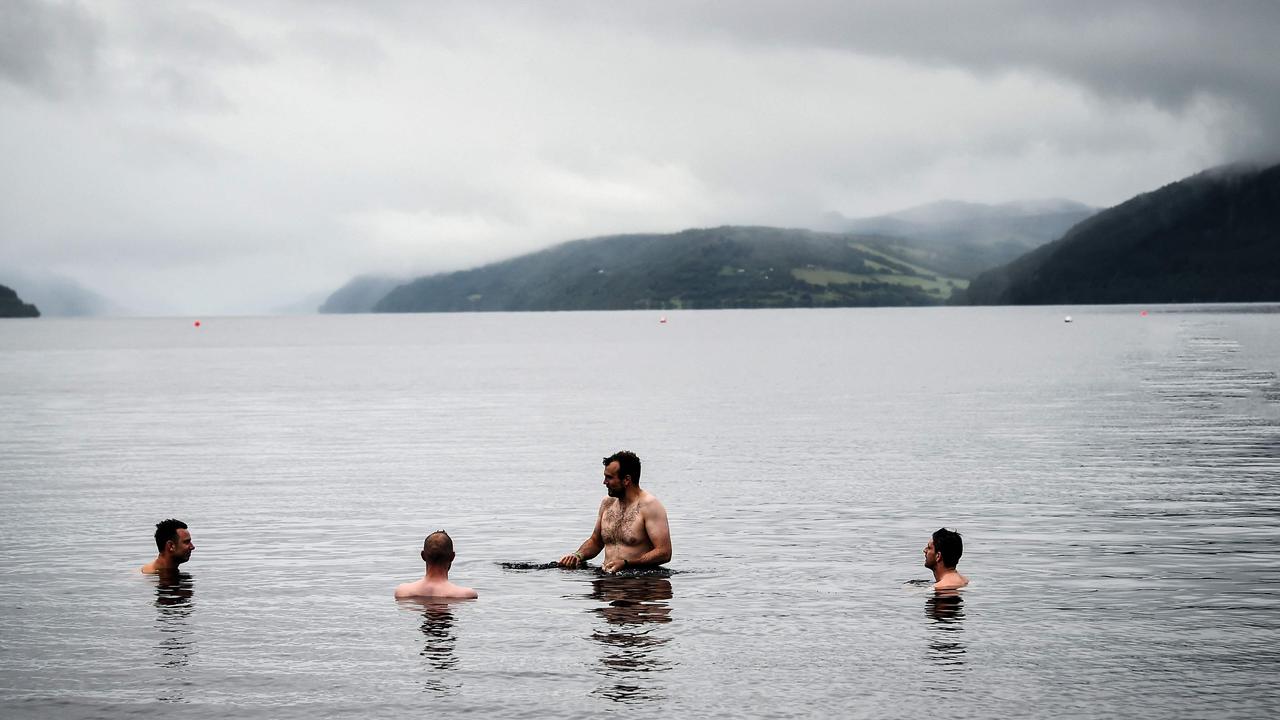 People brave the murky waters of Loch Ness near Dores Beach in Scotland. Picture: Andy Buchanan / AFP
The searchers believe thermal* scanners could be crucial for identifying body heat from strange objects in the murky depths.
Stretching 36km and with a maximum depth of 240m, the freshwater loch is the United Kingdom's largest lake by volume.
"This weekend gives an opportunity to search the waters in a way that has never been done before, and we can't wait to see what we find," Mr Nixon said.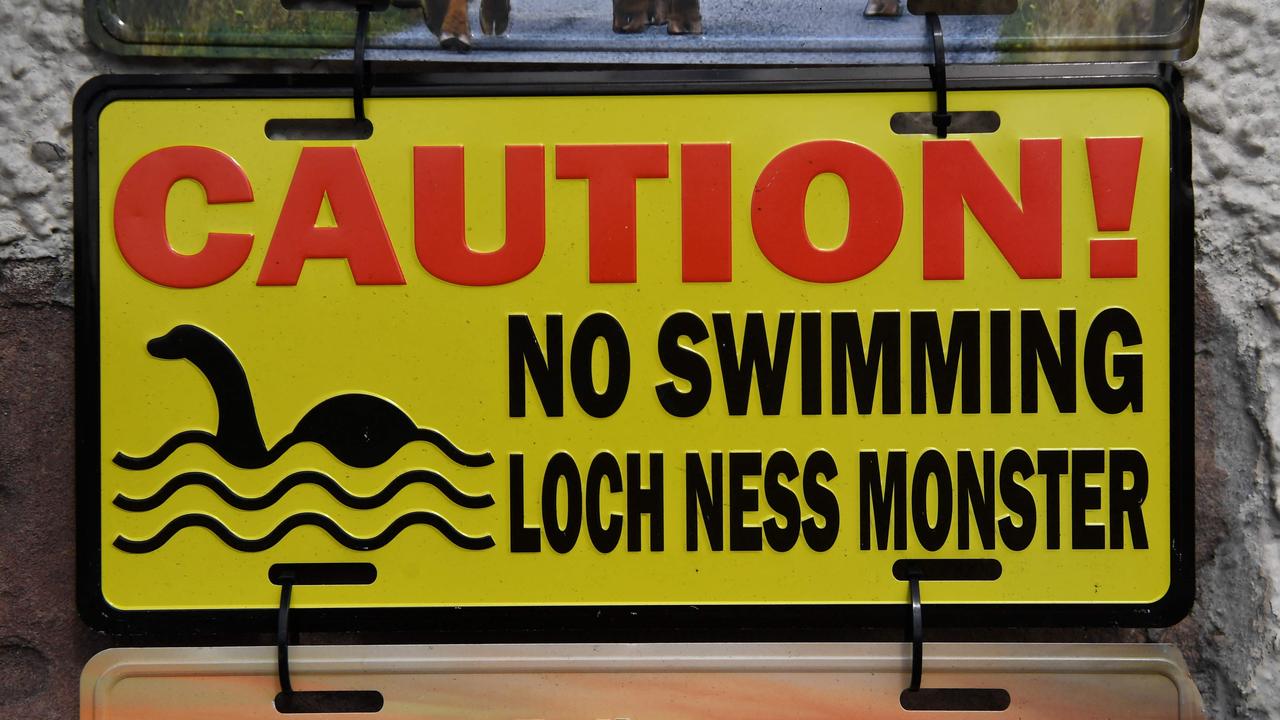 Loch Ness monster-themed signs are sold at Nessieland in Drumnadrochit in the Scottish Highlands. Picture: Andy Buchanan / AFP
HISTORY OF NESSIE
Reports of a monster lurking* in Loch Ness date back to ancient times, with stone carvings in the area showing a mysterious beast with flippers.
The earliest written record of the creature dates back to AD 565 in a biography of the Irish monk, Saint Columba.
According to the text, the monster attacked a swimmer and was about to strike again when Saint Columba commanded it to retreat.
More recently in May 1933, the local Inverness Courier newspaper reported a couple driving along a newly built road seeing "a tremendous upheaval*" in the water.
There are now more than 1100 officially recorded Nessie sightings, according to The Loch Ness Centre in Drumnadrochit. The monster brings in millions of tourism dollars to the Scottish economy* each year.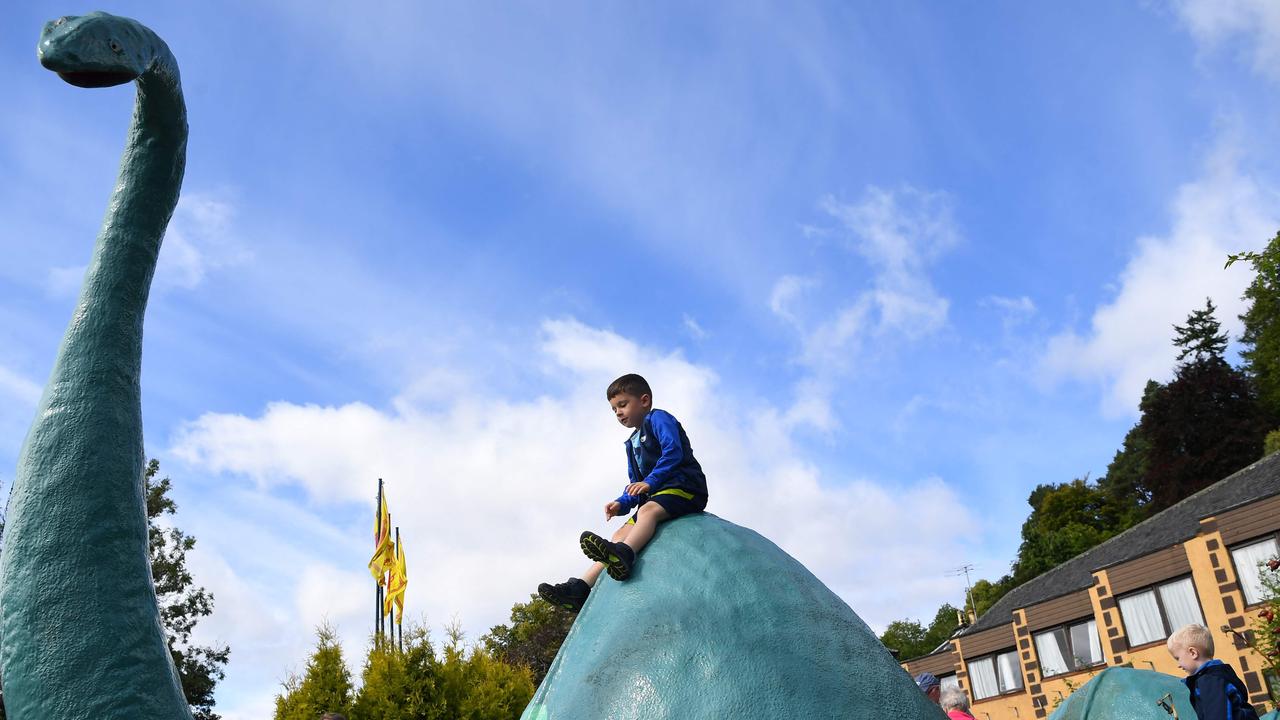 Children play on a Loch Ness monster sculpture at Nessieland in Scotland. Picture: Andy Buchanan / AFP
WHAT COULD IT BE?
Over the years, scientists and amateur enthusiasts have tried to find evidence of a large fish such as a sturgeon living in the depths of the loch.
Some have suggested the monster could be a prehistoric marine reptile like a plesiosaur.
In 1972, the Loch Ness Investigation Bureau carried out a huge search but returned empty-handed.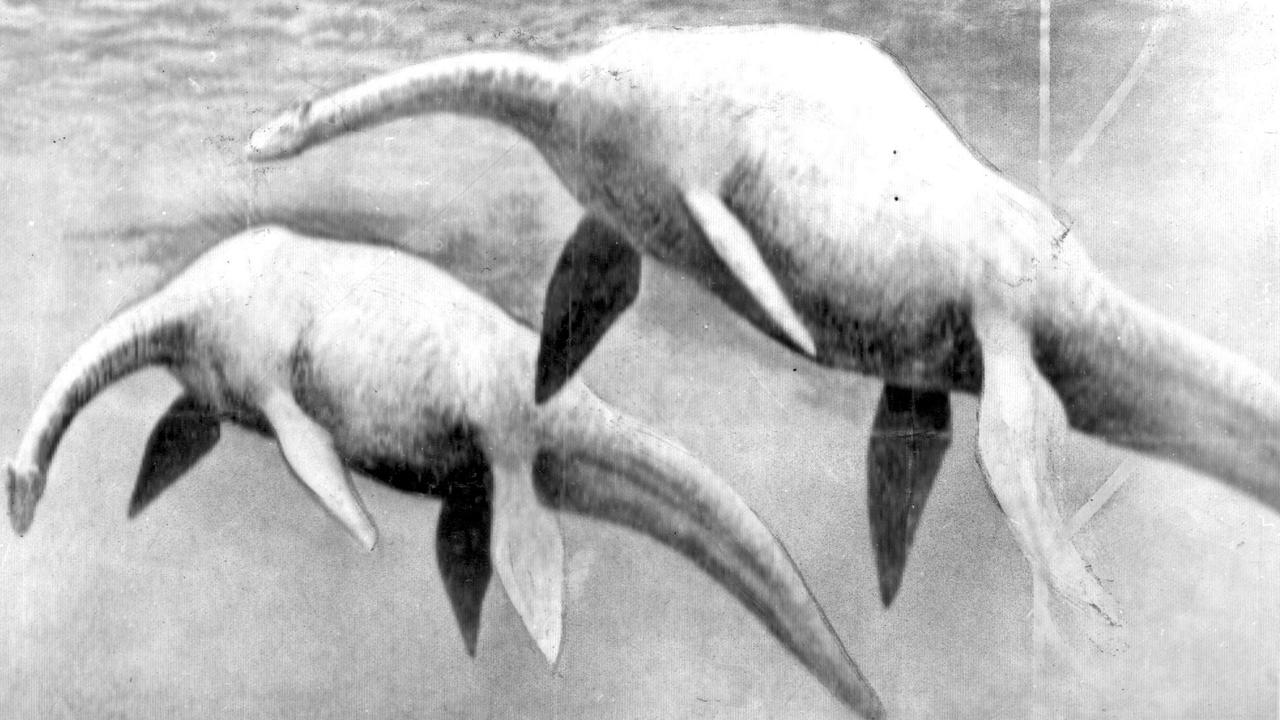 British naturalist Sir Peter Scott's artistic impression of the Loch Ness monster. Picture: Supplied
In 1987, Operation Deepscan used sonar equipment across the width of the loch and claimed to have found an "unidentified object of unusual size and strength".
In 2018, researchers conducted a DNA* survey of Loch Ness to determine what live in the waters. No signs of a plesiosaur or other such large animal were found, though the results indicated the presence of numerous eels.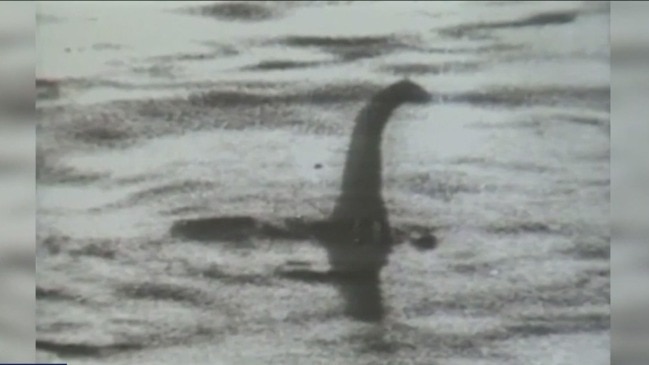 POLL
GLOSSARY
enthusiasts: people who are very interested in a particular activity or subject
loch: a large lake
captivated: holding the attention of someone
banded: joined
sonar: a system for the detection of objects under water by emitting sound pulses and detecting or measuring their return after being reflected
transit: moving
thermal: to do with heat
upheaval: a violent or sudden change or disruption to something
economy: the way people spend and make money in cities or the nation
DNA: nickname for deoxyribonucleic, which is the genetic information inside our body's cells which provide instructions for how to make our body
EXTRA READING
Could this be the Loch Ness monster?
Breakthrough in Loch Ness mystery
QUICK QUIZ
1. What type of water is Loch Ness filled with?
2. In what year was the last huge search for Nessie conducted?
3. Name three devices searchers are using to try and find the monster.
4. Who authored the earliest known text about the monster?
5. How wide and deep is Loch Ness?
LISTEN TO THIS STORY
CLASSROOM ACTIVITIES
1. Evidence of Loch Ness monster
The article states a long history of the search for the Loch Ness monster.
In the columns below, record known sightings and facts, and other evidence or hearsay about the existence of the Loch Ness monster. Make sure to read the picture captions, too.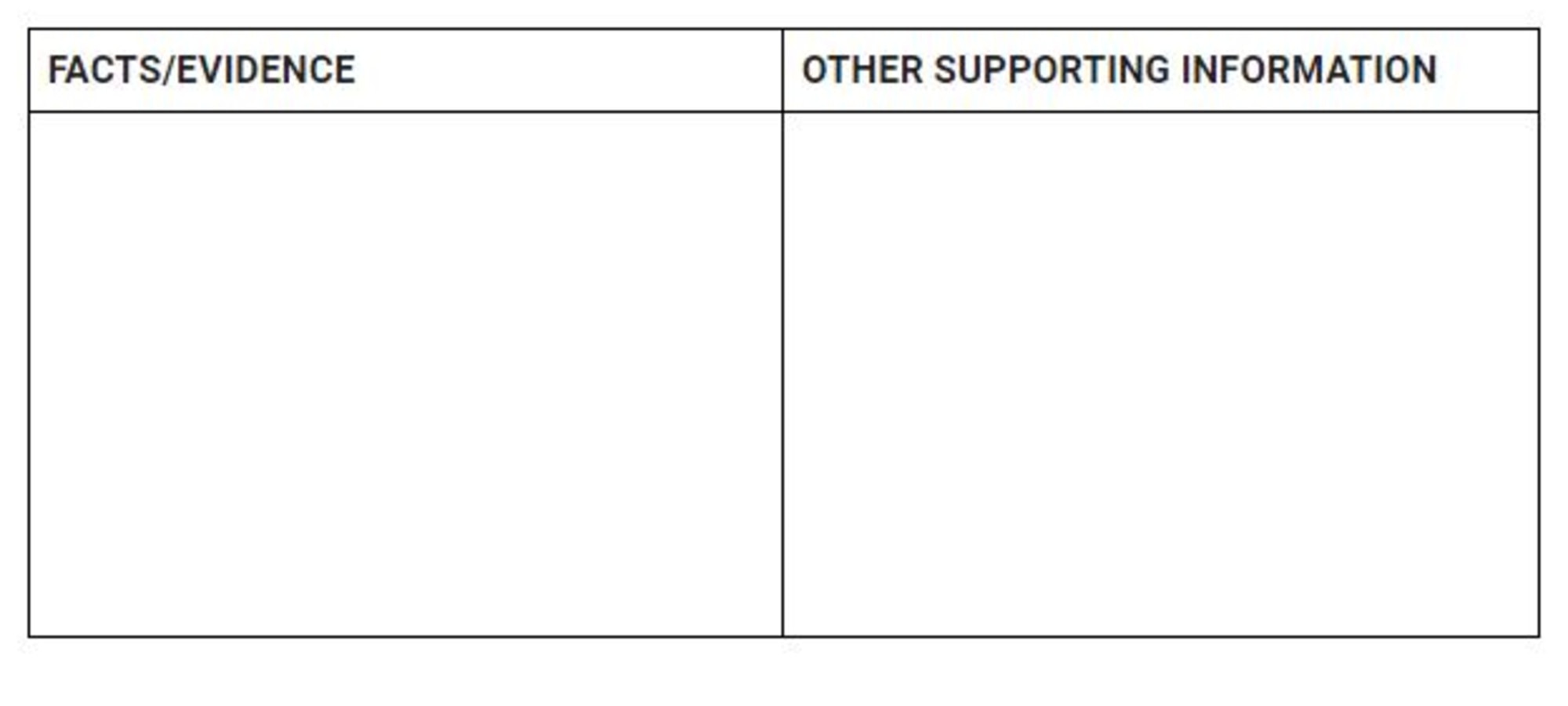 Loch Ness Monster classroom activity for Kids News
Time: allow 20 minutes to complete this activity
Curriculum Links: English, Science, Critical and creative thinking.
2. Extension
Sketch your vision of what you believe the Loch Ness monster could look like. Share your artwork with your classmates.
Time: allow 20 minutes to complete this activity
Curriculum Links: English, Visual Arts, Critical and creative thinking.
VCOP ACTIVITY
1. Myths and Legends
The biggest hunt in Scottish history is on … but what happens if they find no sign or evidence of Nessie? How do you think the locals will react?
What will happen to the tourism in the area, including the gift shop?
Do you think they should continue hunting, or some things are better left to the imagination?
Write a letter to the local council of Inverness expressing your thoughts.
Don't forget to re-read your letter aloud to edit it. Check it makes sense, the grammar and spelling are correct, and all your points of view are clear.
Use your VCOP skills to check the piece is engaging to the audience and edit accordingly.