Two fiery red panda cubs have been born at Sydney's Taronga Zoo. While the new arrivals aren't quite ready to start meeting visitors, in the meantime the zoo has launched a "cub cam" with the help of Disney and Pixar's new film Turning Red – which is about a 13-year-old girl who turns into a giant red panda when she gets too excited.
Born in December 2021 to experienced parents Amala and Pabu, the cubs are yet to be named.
Panda cub cam
Keepers have been closely monitoring* Amala and the two cubs since their birth via the CCTV cameras in their purpose-built, soundproof* nest box. Now viewers can sign in and enjoy behind-the-scenes access to the adorable new arrivals too.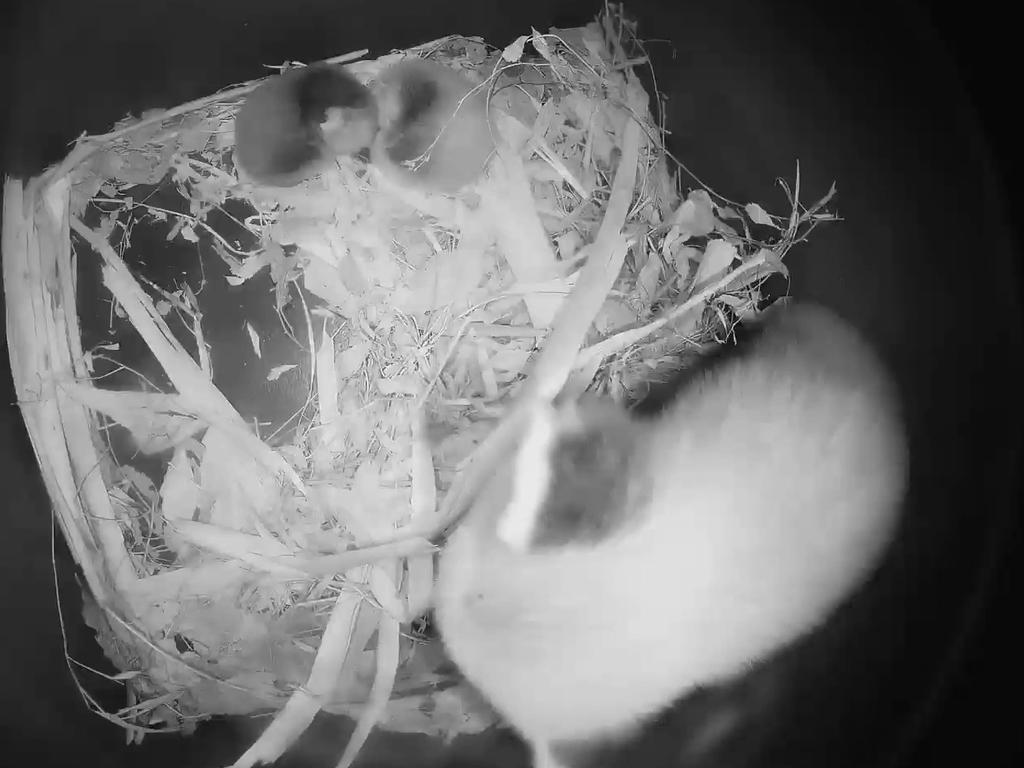 Carnivore* keeper Rebecca Baldwin said the two cubs and their mum are in good health and are going from strength to strength.
"As with her previous litters, mum Amala is spending the majority of her time in the nest box with the two cubs, only coming out to stretch her legs and for her daily feeds," said Ms Baldwin.
"Amala is very attentive and nurturing*. Through the monitoring of our CCTV cameras, we can see that she is constantly grooming* and cleaning the cubs and is encouraging them to take their first wobbly steps within the security of their nest box.
"While they are still small and weighing only a couple of hundred grams, the cubs are spending their time within the security of their nest box, which makes for great viewing. They won't start to venture out under the cover of darkness until they're about 12 weeks old."
Taronga Conservation Society CEO Cameron Kerr AO said the new initiative was a great way to engage audiences and teach them about this endangered* species.
"Being able to connect visitors and our global audiences with the world's remarkable wildlife is at the forefront of what we do," Mr Kerr said. "Red pandas are an endangered species, with less than 10,000 individuals left in their habitats*. Platforms like this red panda cub cam (are) an example of how we connect our audiences with wildlife and in doing so, inspire them to act for the wild."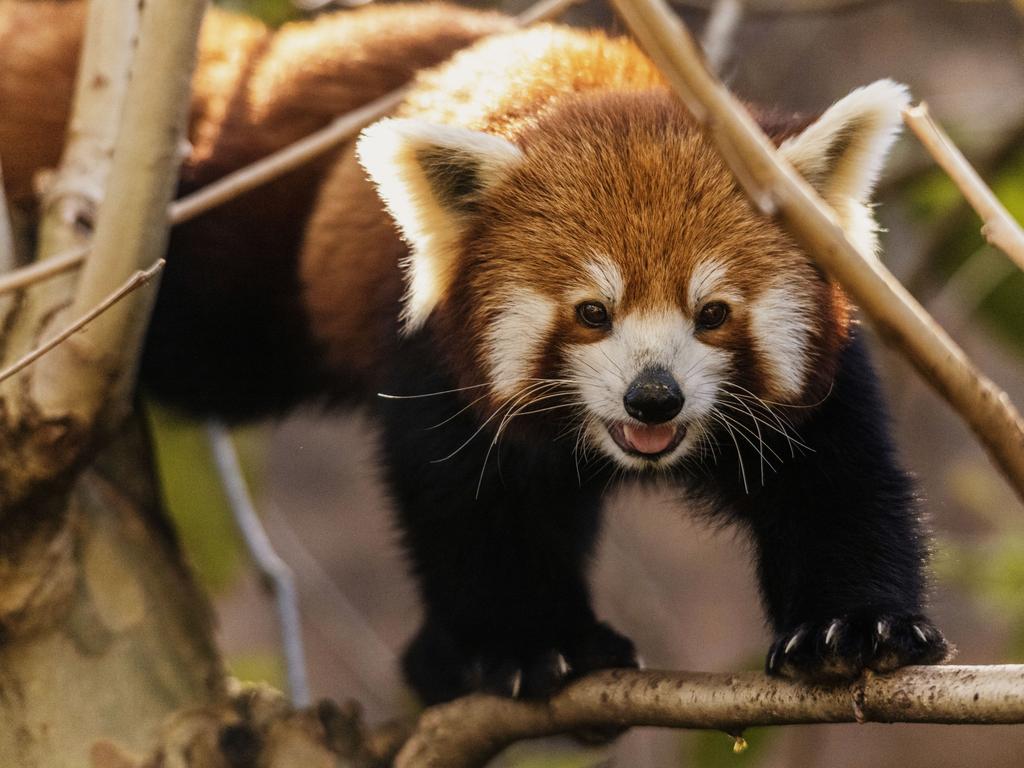 The cam will follow the cubs' journey and capture important milestones – from when the cubs take their first wobbly steps to their paws touching earth for the very first time, right up until when they leave the nest box and begin exploring the world around them.
Red pandas are found across the Himalayas, including China and Nepal, but their numbers continue to decline. The cubs are the 51st and 52nd cubs to be born at Taronga since the breeding program started in 1977.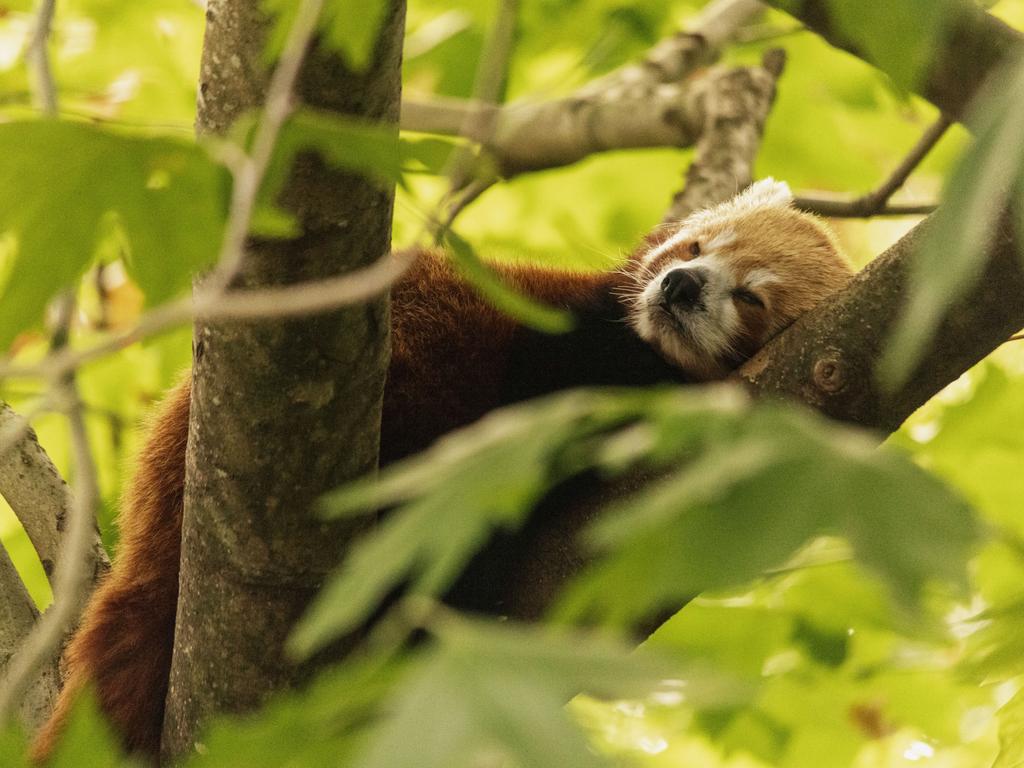 GLOSSARY
monitoring: observing, watching, tracking
soundproof: resistant to sound, using materials to keep spaces quiet
carnivore: meat eating species
nurturing: caring, protecting, encouraging development
grooming: animal practices around cleaning themselves and their offspring
endangered: species at risk of extinction
habitat: natural home or environment of animals, plants and other organisms
EXTRA READING
Baby ghost shark looks like an alien
Flying reptile fossil has scientists 'gobsmacked'
QUICK QUIZ
How are keepers monitoring the cubs' progress?
What are the names of the cubs' parents?
How many red pandas are left in the wild?
Where can wild red pandas be found?
What year did the red panda breeding program start at Taronga?
LISTEN TO THIS STORY
CLASSROOM ACTIVITIES
1. Cub cam
Watch some vision of the red pandas from the "cub cam" at the Taronga Zoo website – taronga.org.au/sydney-zoo/red-panda-cub-cam – your teacher may need to sign up to be able to view the cam as a class. Record some observations in a four-square table by answering these four questions:
How is the red panda mum doing?
Apart from sleeping, what do the cubs do?
What's in the weekly highlight reel that's of interest?
Watch the birth video – what did you find interesting?
Time: allow 20 minutes to complete this activity
Curriculum Links: English; Science; Personal and Social; Critical and Creative Thinking
2. Extension
It's a good advertising ploy for Disney to sponsor this zoo cub cam while also advertising their new movie Turning Red – since they both involve red pandas! With your class, watch the trailer for Turning Red and write a one minute survey answer on whether you'd like to see this movie or not.

Time: allow 10 minutes to complete this activity
Curriculum Links: English; Science; Personal and Social; Critical and Creative Thinking
VCOP ACTIVITY
Imaginative dialogue
Imagine you were there during the event being discussed in the article.
Create a conversation between two characters from the article – you may need or want to include yourself as one of the characters. Don't forget to try to use facts and details from the article to help make your dialogue as realistic as possible.
Go through your writing and highlight any punctuation you have used in green. Make sure you carefully check the punctuation used for the dialogue and ensure you have opened and closed the speaking in the correct places.