A team of wildlife carers in Queensland is spending the COVID-19 disruption playing with tigers to keep them from being sad.
Though almost all of Dreamworld's 1000 staff are unable to continue working, nine staff have stayed on to care for the park's menagerie* of 550 animals.
It's a situation repeated at zoos and wildlife parks around the world as many close to visitors to help slow the spread of the new coronavirus.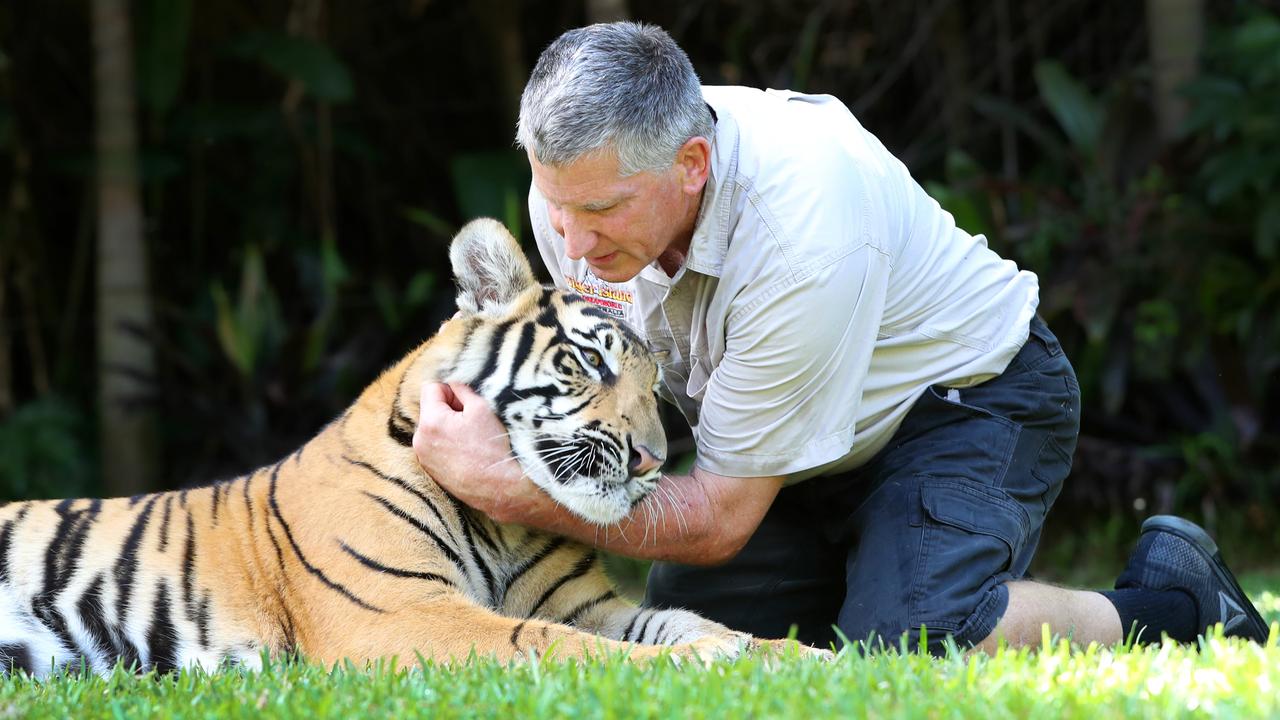 Dreamworld's tiger carers know from experience how important it is to keep playing with their tigers.
The park closed in 2016 after an accident on the Thunder River Rapids ride and its carers and vets discovered that the tigers at the Tiger Island attraction showed symptoms of depression* without crowds.
Analysis of their droppings showed higher-than-usual levels of cortisol, a hormone* linked to stress and anxiety.
This time around, Tiger Island manager Patrick Martin-Vegue said every effort was being made to ensure the cats were able to keep to their routine as much as possible.
He has been part of Tiger Island since it was created in 1995, caring for many of the magnificent big cats for their entire lives.
"It's a pretty sombre* mood everywhere, but the tigers are going really well," he said.
"We're trying to keep their routine as normal as possible, so even though there's no audiences, we're still doing mock* presentations, there's still the music playing, we're still taking them on walks and we've probably been able to take them on longer walks through the park than we normally would so they've been enjoying the chance to do a bit more exploring."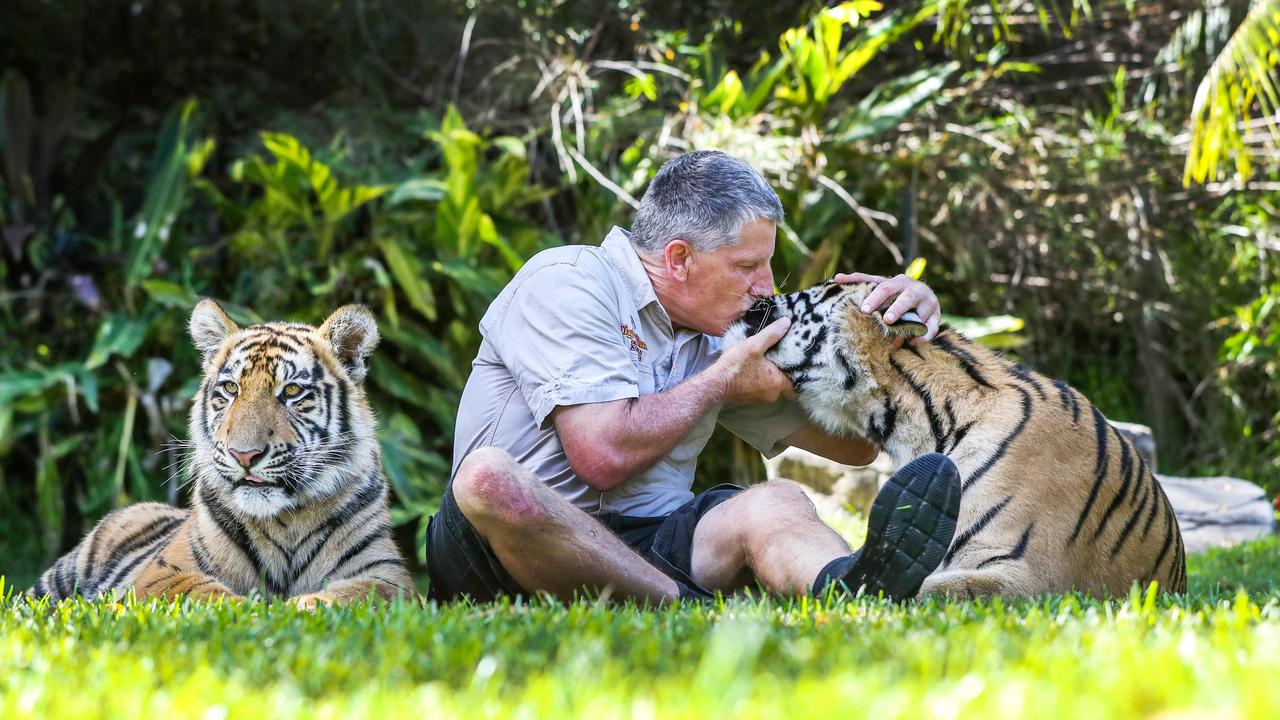 Hundreds of other animals ranging from koalas and kangaroos to humungous saltwater crocodiles and even a gigantic cane toad named Fifi are being cared for the park's wildlife staff.
Across Australia, wildlife workers continue caring for animals at zoos and parks such as Sea World, Paradise Country, Currumbin Wildlife Sanctuary and Australia Zoo in Queensland, waiting for crowds of humans to return.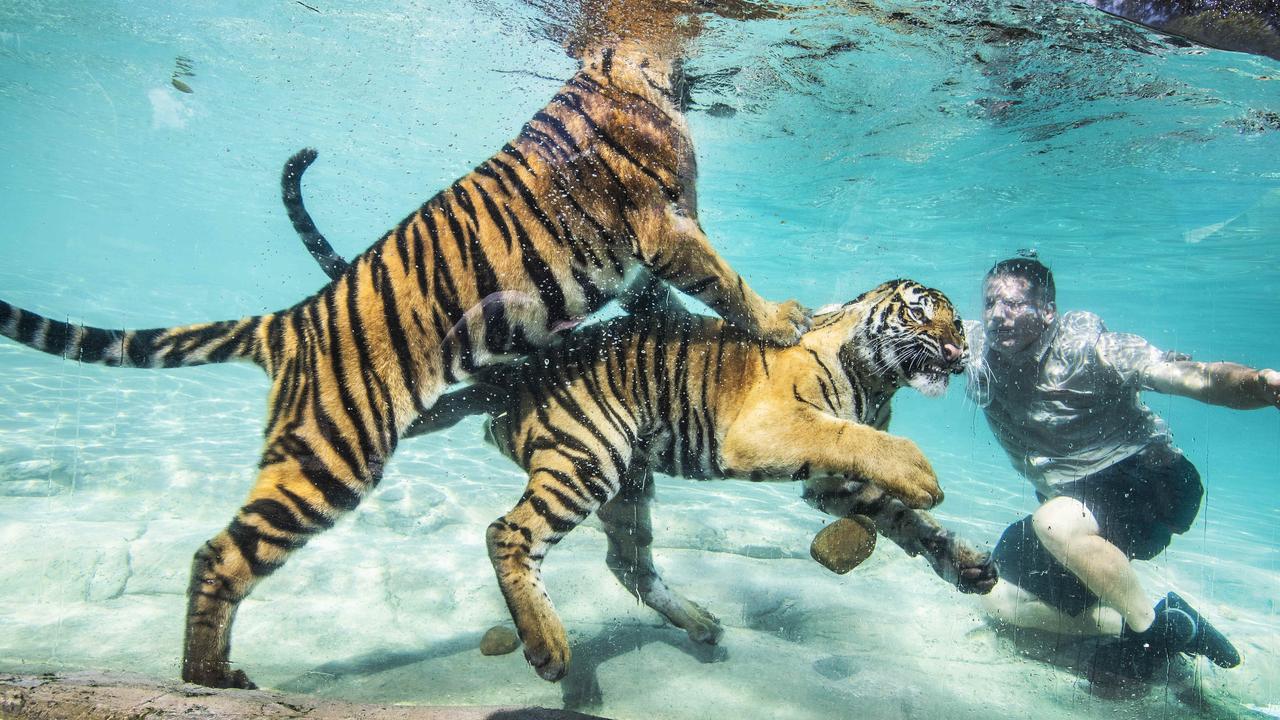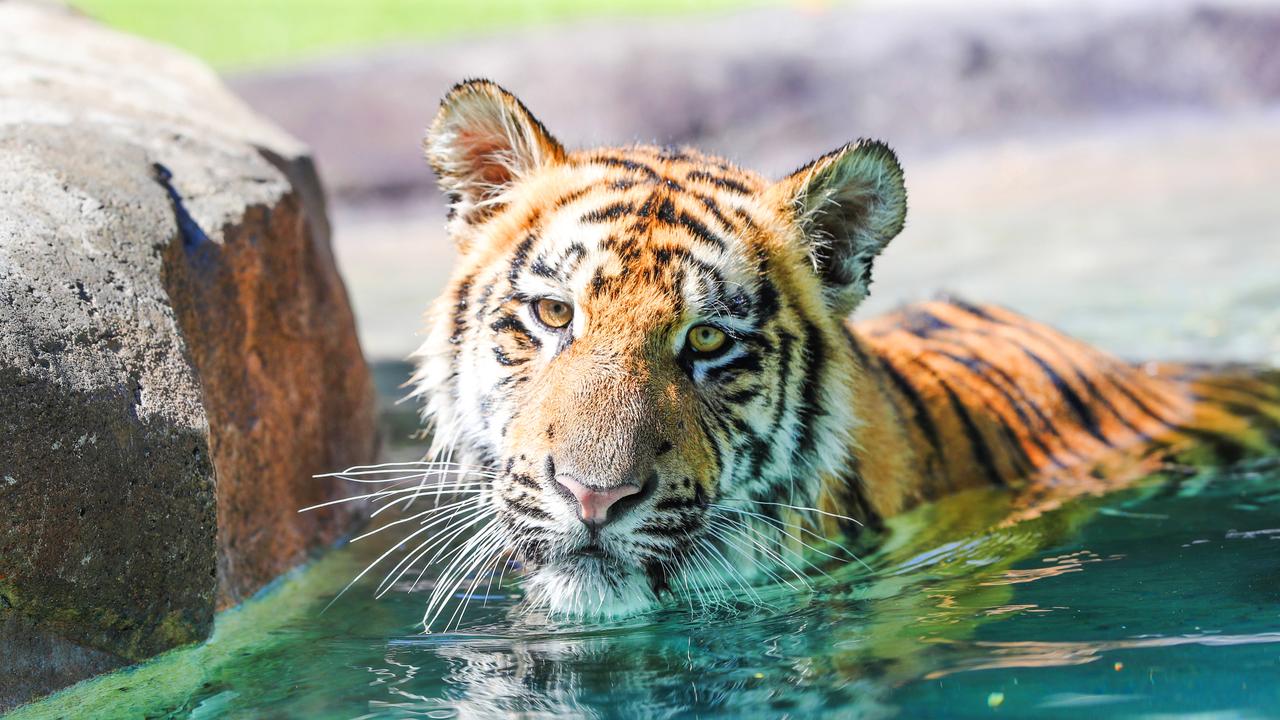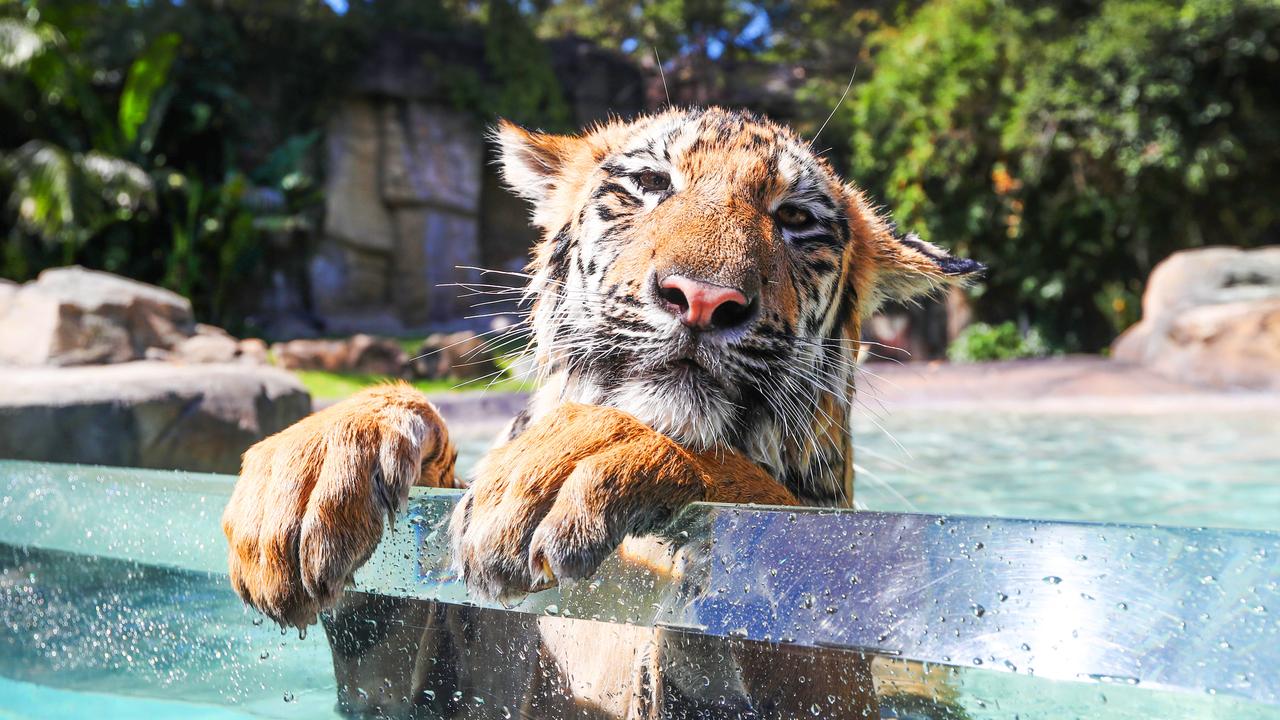 KEEP AN EYE ON ANIMALS
Many zoos, wildlife parks and aquariums around the world have live streams so you can check in on your favourite animals.
Zoos Victoria, for instance, has cameras set up at Healesville Sanctuary, Melbourne Zoo and Werribee Open Range Zoo so you can see animals such as snow leopard cubs, tree-kangaroos and echidnas. Visit zoo.org.au/animal-house
GLOSSARY
menagerie: collection of wild animals kept in a zoo
depression: mental health condition in which you feel extreme sadness
hormone: natural messenger chemical made by the body
sombre: serious and without humour
mock: pretend
EXTRA READING
Zoo poo test puts glitter in kitty litter
Tiger iceblocks and other heat hacks for a hot Earth
Quick steps for world's fastest ant
Twin polar bear cubs venture out into empty zoo
QUICK QUIZ
How many animals are the nine carers looking after?
Why aren't there any visitors for the tigers?
Describe the difference keepers found in the tiger poo in 2016.
What year did Patrick start work with the tigers at Tiger Island?
What is the name of the cane toad mentioned that lives at Dreamworld?
LISTEN TO THIS STORY
CLASSROOM ACTIVITIES
1. Write a transcript
Although the keepers are trying to keep the routine as normal as possible for the tigers, they have noticed something is different. There have not been visitors to the zoo for weeks. The tigers have called a midnight meeting to discuss the problem and see if anyone has any ideas of what drove the visitors away and what to do to bring the visitors back (if they want them back at all?)
Write a transcript (a written account of what was said) of the meeting that the tigers hold. You can make your transcript humorous if you wish but it should still cover the facts about the issue. You could include other animals at the meeting or just include the tigers. You can make up names for the tigers.
For example:
Tiger 1 – OK, OK quieten down. We are here to discuss the issue of no humans! There have not been humans visiting us for weeks.
Tiger 2: We have humans bring us food and take us out for walks – what's the problem?
Tiger 1: Yes, but all those other humans that come and watch us through the fence and watch our shows – where are they?
Time: allow 40 minutes to complete this activity
Curriculum Links: English, Critical and Creative thinking
2. Extension
Write a letter to your favourite animal at the zoo explaining to them why you are not visiting the zoo at the moment and when you might come back. Explain what you are missing about visiting them.
Time: allow 20 minutes to complete this activity
Curriculum Links: English, Critical and Creative thinking
VCOP ACTIVITY
Punctuation Thief
Pick a paragraph from the article, or about 3 sentences together if that's easier, and rewrite it without the punctuation. At the bottom of the page write a list of all the punctuation you stole and in the order you stole it. For example; C , . C .
Then swap your book with another person and see if they can work out where the punctuation needs to go back to.
Make it easier: Underline where you stole the punctuation from but don't put the list at the bottom in order.
HAVE YOUR SAY: What wild animal would you like to play with if it was safe to do so?
No one-word answers. Use full sentences to explain your thinking. No comments will be published until approved by editors.