The future of Australia's critically endangered Bellinger River snapping turtle is a little more secure after 35 baby turtles hatched at Taronga Zoo in NSW.
The short-necked freshwater turtle species is endemic* to the Bellinger River on the mid north coast of NSW and was almost completely wiped out in 2015 by a virus in the river.
A NSW Government emergency response team was formed to investigate and co-ordinate the rescue of a group of healthy turtles to establish an insurance population.
Taronga is working closely with NSW Department of Planning Industry and Environment (DPIE), Western Sydney University and Symbio Wildlife Park to save this species.
DPIE scientists managed to retrieve 16 healthy turtles from the river in 2015, which were later relocated to a special quarantine breeding facility at Taronga Zoo.
Already this year, 35 baby turtles have hatched at the facility.
"This is our fourth successful breeding season of the Bellinger River Snapping Turtle, and we now have nearly 100 of these turtles living at our quarantine facility at Taronga Zoo," said Adam Skidmore, a Taronga reptile keeper who cares for the species.
"The hatchlings are doing really well – eating lots and growing – and we are really happy with their development."
"During the breeding season we check the nests daily,' said Mr Skidmore. "We then remove the eggs, weigh and measure them and place them in our incubator. We then check on them daily and wait for them to hatch, which can take up to 70 days."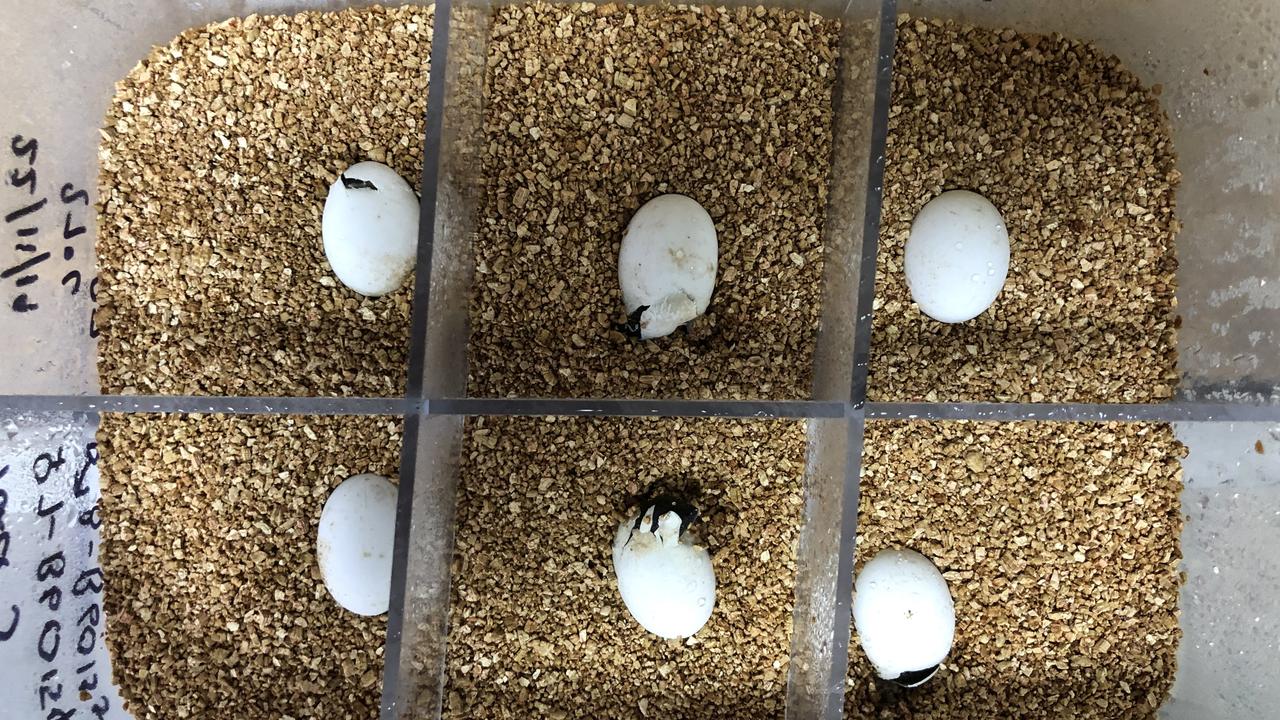 The Bellinger River snapping turtle recovery project is co-ordinated by the NSW's Government's Saving our Species (SoS) program. The project aims to release the healthy turtles bred at Taronga back to the Bellinger River. Threatened species officers from SoS have co-ordinated two release events to date, and are tracking and monitoring the progress of the turtles now living back in the Bellinger River.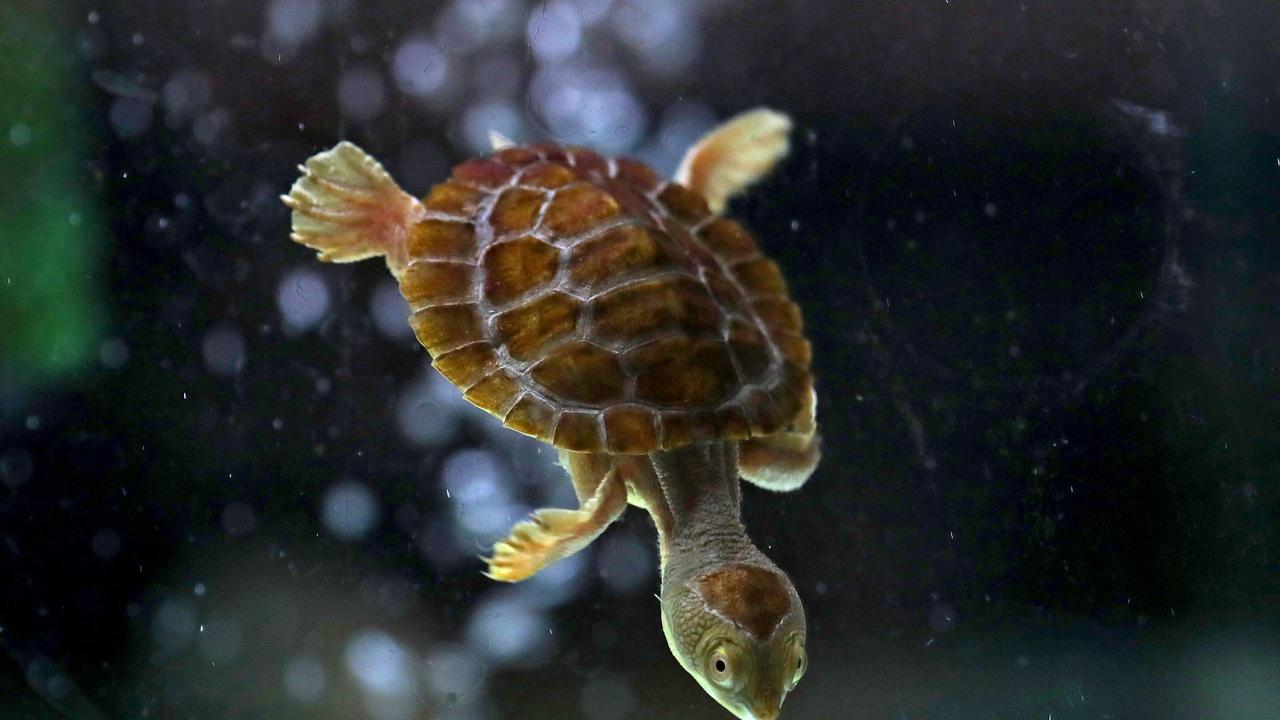 "We have so far released 20 snapping turtles back into their natural environment and we are delighted to say their survival rate has been extremely high," said SoS Threatened Species Officer Gerry McGilvray.
"This species could have been wiped out if not for the rapid response from Saving our Species and its partners. Releasing animals bred in captivity at Taronga represents a big step on the path to securing this species in the wild."
BELLINGER RIVER SNAPPING TURTLES
Scientific name: Myuchelys georgesi
Preferred habitat is deep, rocky pools.
They are omnivores* but eat more meat than plants.
Snapping turtles can breathe in the regular way, by taking in air through their mouths to their lungs. When they are hibernating underwater, they can also take in oxygen and get rid of carbon dioxide by cloacal respiration.
Cloacal respiration means taking oxygen into their blood vessels directly from the water that moves across their skin. In snapping turtles, one of the areas of skin that does this best is around their bottoms.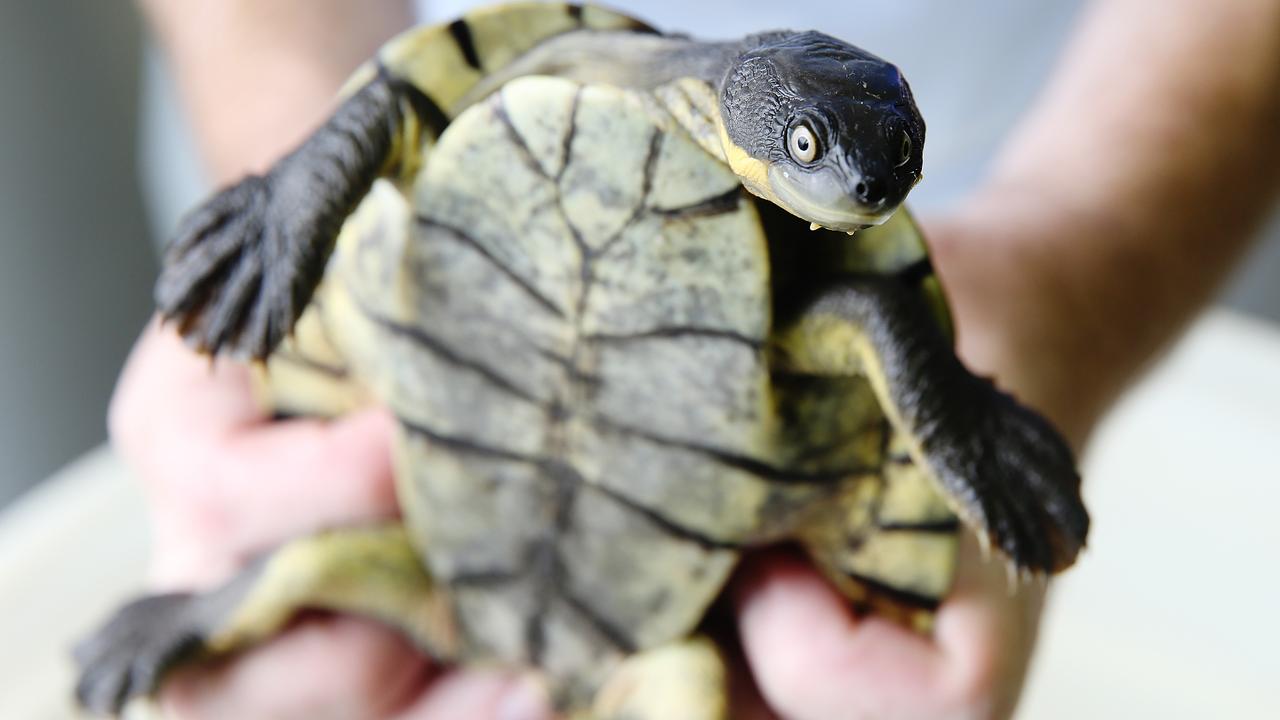 GLOSSARY
endemic: native to that particular area
omnivores: eat both plants and meat
EXTRA READING
Has Yoshi the turtle swum home to Australia?
Our 20 most endangered animals
Underwater photographer of the year
Baby giraffe's special new shoes
QUICK QUIZ
Where did the turtles live in the wild?
How long can it take the turtles to hatch?
Do all the turtles born stay in the zoo?
What do these turtles eat?
How do animals get oxygen through cloacal respiration?
LISTEN TO THIS STORY
CLASSROOM ACTIVITIES
1. SWOT Analysis
Work with a classmate and complete the SWOT (Strengths, Weaknesses, Opportunities and Threats) analysis in the table below evaluating the New South Wales Government's Saving our Species (SoS) program. Think about things like how they decide which species to save, how they capture animals, how they re-release them into the wild and how they will go back in their natural habitat after being bred in captivity.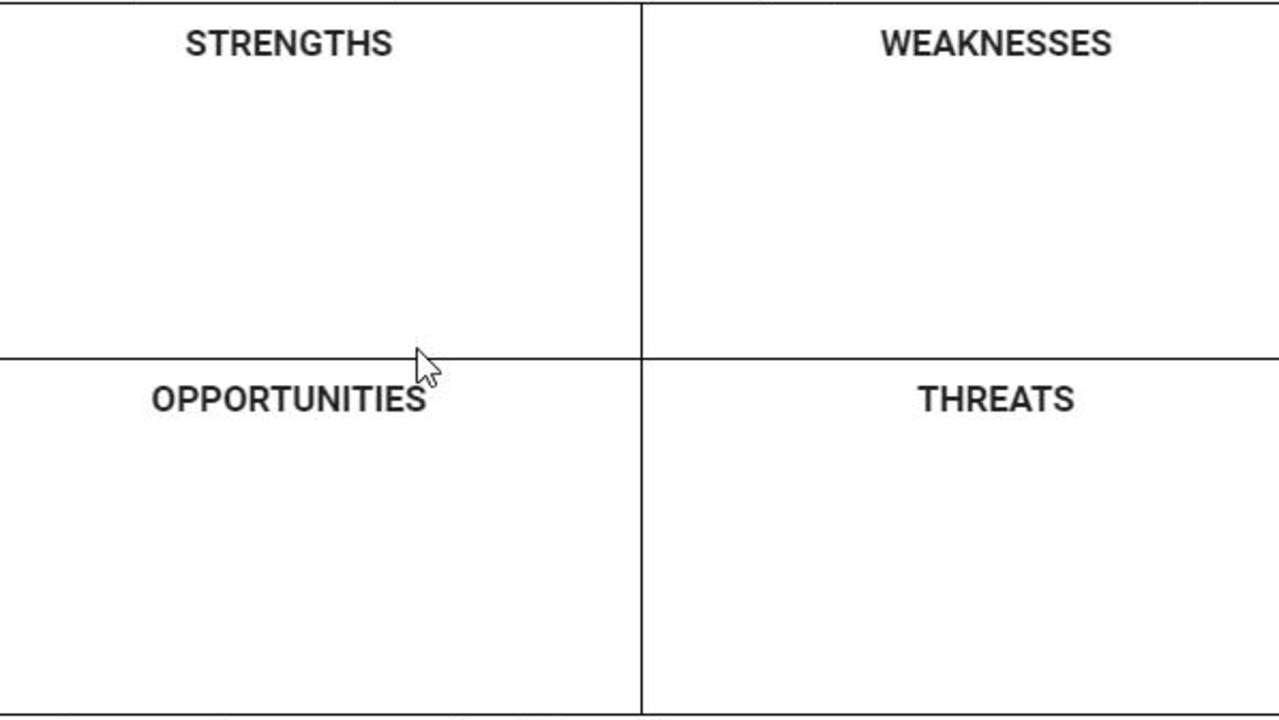 Time: allow 20 minutes to complete this activity
Curriculum Links: English, Science, Critical and creative thinking
2. Extension
Why do you think zoos like Taronga Zoo participate in these breeding programs to release them back into the wild? List your reasons.
Time: allow 10 minutes to complete this activity
Curriculum Links: English, Ethical, Critical and creative thinking
VCOP ACTIVITY
Up-Level It
Scan through the article and see if you can locate three words that you consider to be basic, or low level. Words we use all the time and they can be replaced by more sophisticated words, words like good and said are examples of overused words.
Once you have found them, see if you can up-level them. Think of synonyms you could use instead of these basic words, but make sure they still fit into the context of the article.
Re-read the article with your new words.
Did it make it better?
Why/Why not?
HAVE YOUR SAY: Which endangered animal would you like to help save?
No one-word answers. Use full sentences to explain your thinking. No comments will be published until approved by editors