Great, great grandfather giraffe Mukulu died peacefully of old age at Melbourne Zoo on Wednesday.
Mukulu was 23 years old and though giraffes in zoos have been known to live to 40, in the wild, 23 is very old. He was the oldest male Rothschild's giraffe in the Australasian* region.
When he was born at Perth Zoo in Western Australia in 1995, he was the first Rothschild's giraffe born in Australia for 55 years and became famous for a special photograph of his mother kissing him on the head as he sat at her feet.
He arrived at Melbourne Zoo in Victoria in December 1996 and went on to be the elder of a big, extended family of Rothschild's giraffes at zoos across Australia.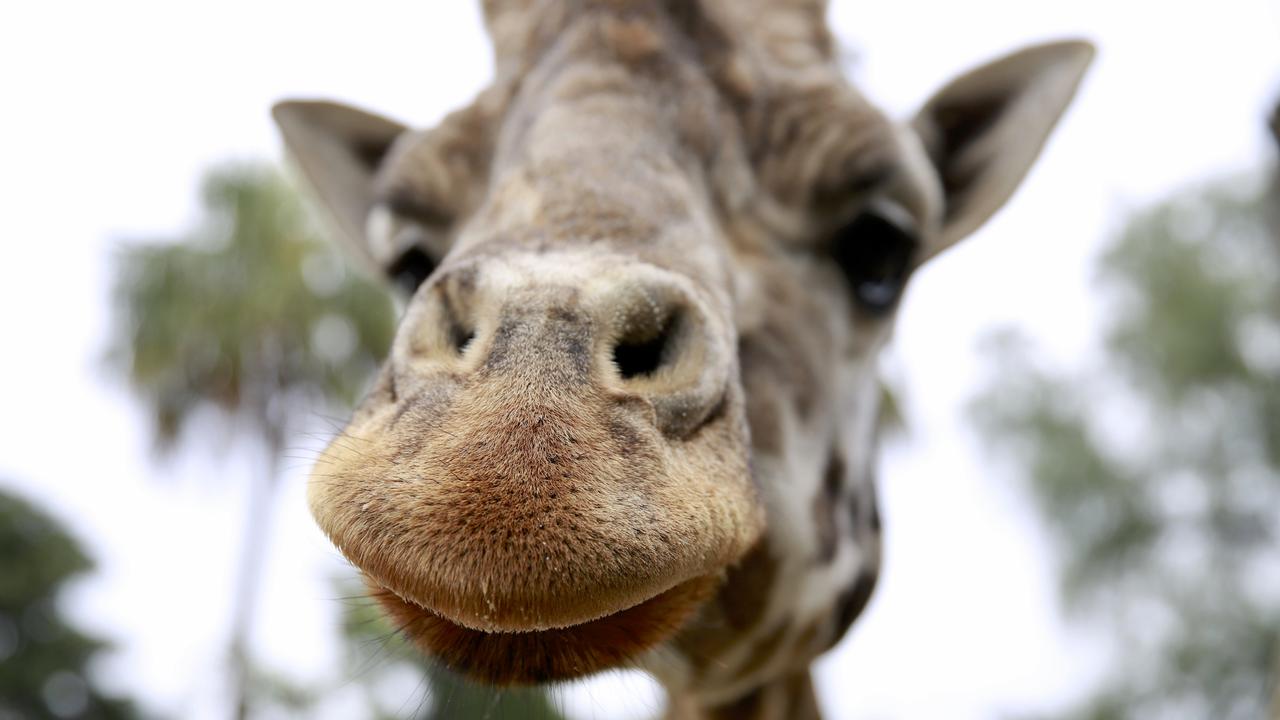 "Mukulu was a wonderful ambassador* for his wild cousins who, with only approximately 670 left in the wild, are very much under threat," said zoo director Kevin Tanner.
Rothschild's giraffes are a subspecies* of the giraffe. The subspecies is endangered, with a decreasing population. They are extinct in Sudan and there are only 13 populations left in Uganda and Kenya.
The giraffe species in general is listed as vulnerable* to extinction.
Mukulu is a name in Ugandan language for babies that means elder.
Mukulu and his mate Twiga had four calves as well as many grandchildren, great grandchildren and great, great grandchildren, all of which live at other zoos and contribute to the giraffe breeding programs.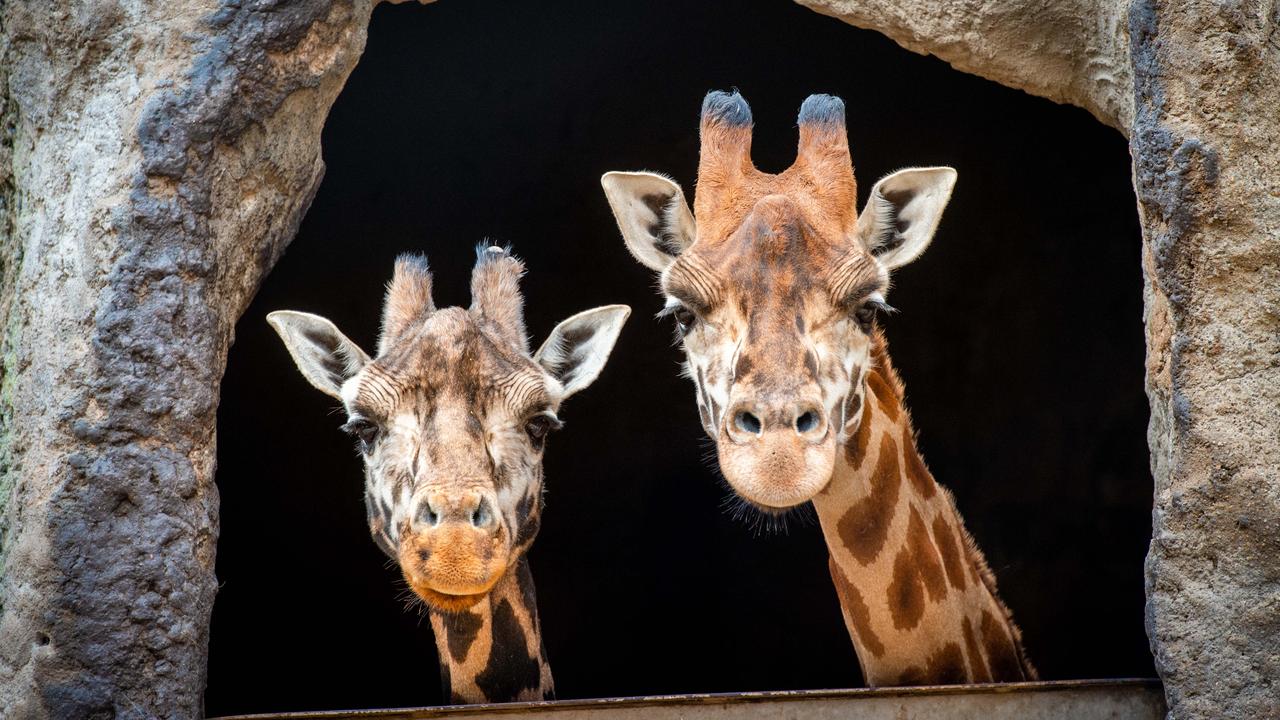 Zoo breeding programs are absolutely vital* in looking after species that are vulnerable or endangered.
Sophie, a female baby giraffe was born at Australia Zoo in Queensland in August.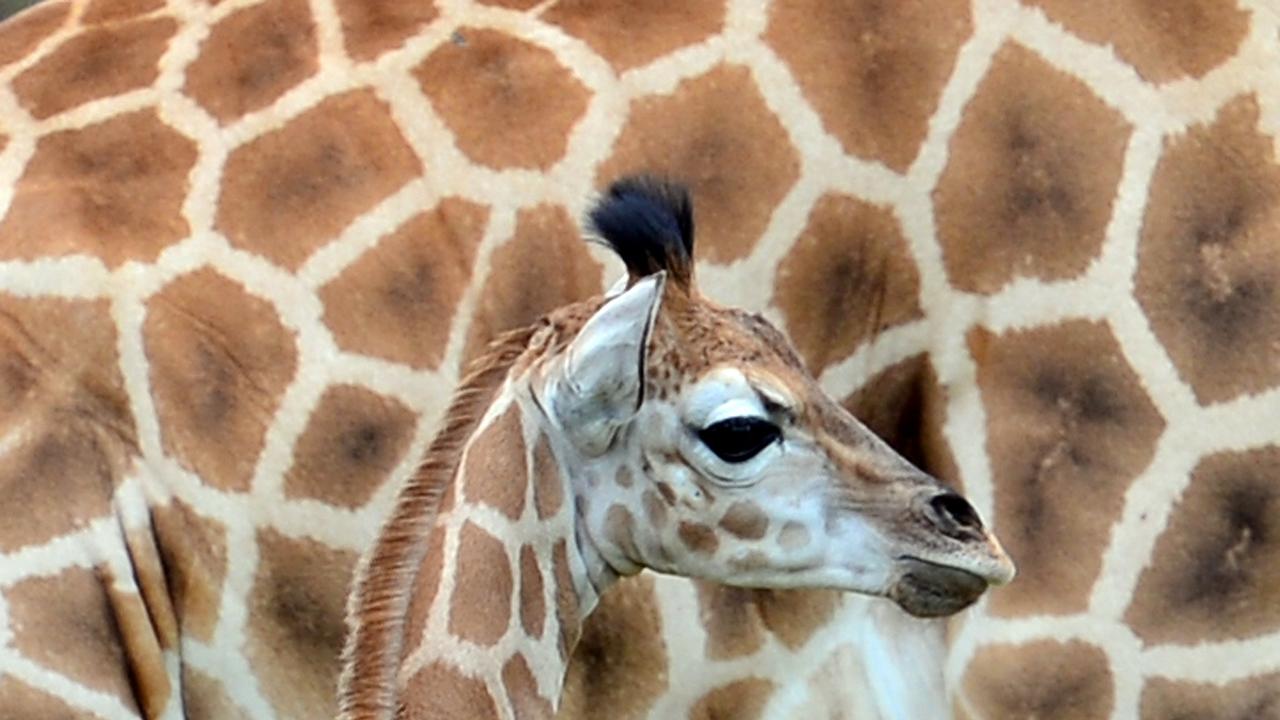 Another female baby giraffe, named Kamili, was born at Perth Zoo in March.
This is Kamili on her first public outing at three weeks old
In 2016, Kamili's mother, Kitoto, made the news when she travelled 4000km from Taronga Zoo in Sydney, NSW, all the way across the Nullarbor to Perth, WA, in a specially-made crate on the back of a truck with a convoy of vets travelling behind.
Once Kamili is weaned from her mother she may move to another zoo so that she can one day contribute to breeding programs by having calves of her own.
Over recent years, Mukulu's health had slowly declined and his keepers and vets worked very hard to keep him healthy and comfortable.
Melbourne Zoo staff said in a statement: "We'd like to thank Mukulu's devoted vets and keepers over the past 23 years who have loved and cared for him.
"Vale* Mukulu, you will be greatly missed."
GIRAFFES
There are giraffes to see in zoos right across Australia, including at Adelaide and Monarto zoos in SA; Melbourne, Werribee and Halls Gap zoos in Victoria; Sydney and Dubbo zoos in NSW; Perth Zoo in WA; at Darling Downs and Australia zoos in Queensland; and at the National Zoo in Canberra, ACT.
They are the tallest mammals in the world, the tallest living animals and the tallest ruminants (which means they can ferment plants in a special stomach to digest them).
They come from the dry savanna, or grassland, of Africa.
An adult male can grow to 5.5m tall, which is handy for eating high trees and keeping watch for predators such as lions and hyenas.
They are herbivores, which means they only eat plants. Their favourite food is the acacia. They eat the leaves and buds.
A giraffe's tongue can grow to 53cm!
Their days are mostly spent eating. One day's food of leaves and twigs can weigh 45kg.
Giraffe's only drink every few days as their food gives them most of the moisture they need.
Female giraffes give birth standing up, which means the baby giraffe drops 1.5m to the ground. Within half an hour they are standing and aren't harmed by their big drop.
Source: National Geographic Kids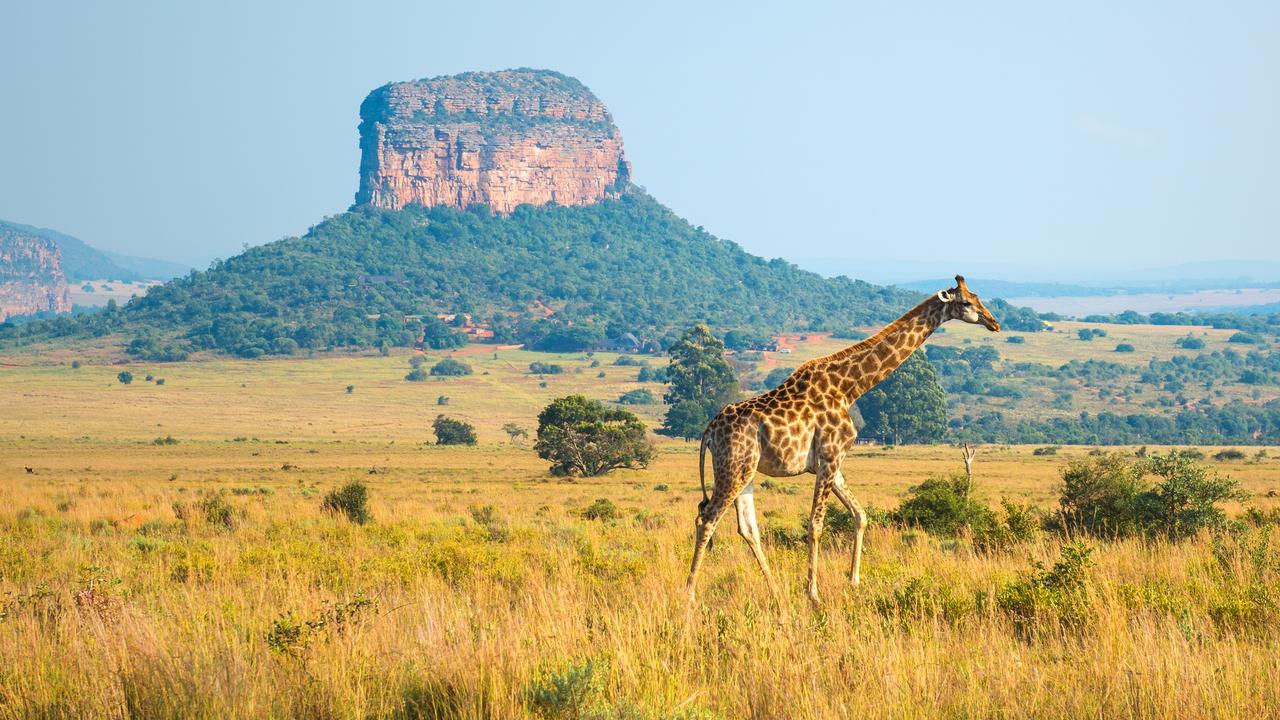 EXTRA READING
Ghostly white giraffes spotted
Australia's last flamingo dies at Adelaide Zoo
GLOSSARY
Australasian: part of the world including Australia, New Guinea, New Zealand and some Pacific Islands
ambassador: representative or leader
subspecies: a category within a species
vulnerable: in danger
vital: essential
vale: used to say farewell when someone has died
LISTEN TO THIS STORY
QUICK QUIZ
1. What type of giraffe was Mukulu?
2. When and where was he born?
3. How many cousins in the wild does Mukulu have?
4. Why do zoos have breeding programs?
5. Where do giraffes come from and what sort of landscape? What do they eat?
CLASSROOM ACTIVITIES
It's very sad that Mukulu has passed away. He will be missed by many people, particularly the keepers at Melbourne Zoo. They have described him as being calm and having a gentle nature. He loved having his picture taken and appeared in many wedding and giraffe encounter photos at the zoo.
When special people or animals in our lives pass away, it is nice to do something to be able to remember them and how important they are to you.
Mukulu was important to the people who knew and cared for him. He was also important for the conservation of giraffes around the world.
Design a plaque that could be displayed at Melbourne Zoo for the zookeepers to remember Mukulu. This plaque will also allow those who didn't get the opportunity to see him to find out about him. Include a paragraph or two that could go on the plaque that explains a little about his life and character.
Curriculum links: English, Science, Personal and Social Capability
Time: Allow 30 minutes
Extension: Complete a fact file on giraffes.
Include the following information: a picture or diagram, species name and status (for example, are they endangered?), physical features, diet, natural habitat and where they originate from, predators/dangers they face, any other interesting facts you can find.
A lot of information is in the article but you may be able to complete more research to enhance your fact file.
Time: Allow 30 minutes
Curriculum links: English, Science
Extra Resources: Further research about giraffes
VCOP ACTIVITY
After reading the article, with a partner, highlight as many connectives as you can find in pink. Discuss if these are being used as conjunctions, or to join ideas and create flow.
HAVE YOUR SAY: Have you ever seen a giraffe? What did you think of it? What is your favourite African animal? Why? Use full sentences. No one-word answers.