animals
One of these incredible photos will be the winning entry in the 2019 Natural History Museum's Wildlife Photographer of the Year People's Choice Award. Which would you vote for?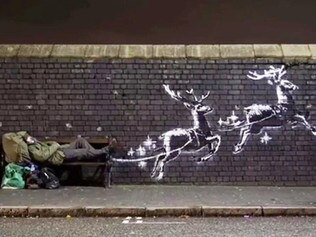 humanities
World-famous artist Banksy has painted reindeer pulling a street-bench sleigh, aiming to highlight the plight of people sleeping rough. The public's reaction was heartwarming
arts
Big Bird and Oscar the Grouch's puppeteer — the "most unknown famous person" – has died after 50 years creating joy on Sesame Street
Latest
Kids News
is free to use in 2019!
Subscribe to our newsletter
Thank you
Your subscription to the Kids News newsletter was successful!
View our privacy collection policy statement
here
×
Please enter an email in the format name@domain.com